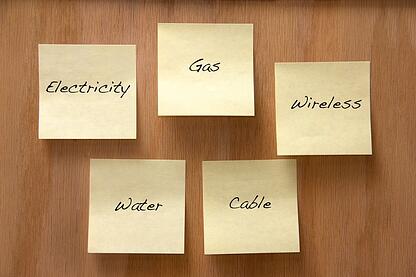 Does your business's revenue rely on regularly scheduled monthly, quarterly or semi-annual payments from your customers? In today's growing online market, more and more businesses are providing recurring billing options for their products and services, which provide convenience for customers, and to your business.
Traditionally, many businesses, along with institutions like banks and financial agencies, have required that their customers mail in a cheque, call with their credit card information, or to physically pay the bill at one of their locations. Any of the above options can take up a lot of your customers time, and can create issues when it comes to late payments or non-payments.
Although over the phone payments can seem like a fast, and convenient approach to paying bills or receiving payments – your business is taking a risk manually entering over the phone transactions online without a secure PCI compliant solution. PCI-Standards dictate a specific way to handle and manage vital customer credit card information, and without using the proper payment solutions, you are putting your business at risk.

With today's technology, however, there is another option for your accounts receivable: using an Account Manager solution that provides recurring billing, and interval billing. The online payment aspect of the solution allows customers to enter in their credit card information quickly, easily, and securely without having to write out a cheque, drive to a business, or make a phone call. While all of these methods work well on their own, Account Manager solutions offer a secure and convenient way for customers to pay their bills, ensuring your business is compliant, and your customers are happy.

Are you considering offering online payments for your line of services? Here are some of the advantages that an online Account Manager payment processing solution could deliver to your business and to your customers:
1. Convenience
---
Many customers enjoy making payments online because it can be done from any place, like a home or office, at any hour of the day. This ensures that there are no late payments due to slow mail delivery or processing, and customers don't have to spend time on the phone or waiting in line, either. Customers are able to pay bills online and receive an instant notification via email to confirm the payment's receipt, approval and provide a confirmation or reference number for their records.
2. Timelines
---
Nothing is more frustrating for customers than finding out that their payments are late. Because many businesses charge late fees, customers will often become angry if the delay was not their fault. By having recurring billing options through an Account Manager solution, your customers can make their payments instantly through an automated system. This removes a task from your customers, but allows your payments to always be on time.
3. Security
---
There are several security measures that online payments through an Account manager solution use to keep you and your customers safe. Many online payment platforms utilize various types of encryption in order to protect data from being intercepted by an unwanted party. For example, because Visa cards are the most widely used credit cards in the world, accepted in over 150 countries, they also have their own protective measures, like the three-digit security codes on the backs of each card. Asking customers to input this number can prevent fraudulent transactions from coming through. In addition to the security measures in place by Visa, Amex and Mastercard – online payment solutions allow your business to post payments without having direct access to secure credit card information. Once the customer inputs their credit card information online, it is stored securely into their account details.
4. Customer Satisfaction
---
Giving your customers the option to pay their bills online in a safe and timely manner is a huge convenience factor. When consumers are presented with options that fit their needs, they're more likely to have a favorable view of a business. Keeping customers happy means giving them convenient and secure solutions that fit the lifestyle of the everyday modern man and woman.
For more information about online payments and recurring billing, along with our PCI compliant Account Manager solution, feel free to contact us today for more information!