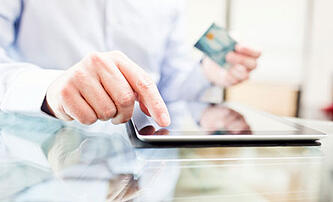 ECommerce has been growing for years as an important component of North American business and retail. Based on recent reports of eCommerce, online shopping continues to grow.
I believe that eCommerce is successful for a number of reasons. Consumers often find online shopping to be a convenient, time saving and money-saving alternative to traditional shopping experiences in brick-and-mortar locations. And as the eCommerce market continues to build it's foundation and more and more online businesses are started to see a powerful switch from the traditional shopping experiences.
Ensure Your Website is Tablet and Mobile-Device Friendly
---
Technology is certainly driving the success of eCommerce, and emerging technologies are something all retailers and business owners should keep their eyes on in 2015. Some eCommerce websites offer a mobile version of their website to accommodate visitors using their mobile devices. This means smartphone users don't have to download a special app to enjoy an online shopping experience on the go. Similarly, many online business websites are beginning to realize the importance of accommodating an increasing number of shoppers who browse on tablet devices by offering tablet-friendly versions of their eCommerce website.
The smart move for any website, eCommerce or otherwise is to ensure that all your pages, content and images are mobile optimized for the best viewing experience for your visitors. This will ensure that when a new potential customers arrives at your website using their tablet or smart phone, they are not instantly frustrated by having to enlarge images, zoom in to read content and ultimately leave your website for a competitors. A smooth, and enjoyable experience for your visitors will create instant connection and increase your conversion rate.
Social networking has also become a major driver of eCommerce. Businesses have found that many customers like to post their favorite shopping finds with their friends and social network followers. Many eCommerce websites make it easy for visitors to share their finds on popular social networking sites such as Facebook, Twitter and Pinterest, ultimately driving traffic back to their eCommerce sites. Use your social media accounts for promotions, great new product images, interesting content and start engaging with your customer base. The more that you show the customer you understand their needs, the more return business you will see.
Target Your Potential Online Customers
---
ECommerce is expected to continue to rise with many online retailers looking for new ways to encourage traffic to their website and for the overall online shopping experience to be better tailored to each buying persona.
This means that more and more online businesses are understanding habits of their customer base and are making changes to make their needs and products are more accessible. Some new tools expected to come into wider use in 2015 include, more analytic tools to help monitor and track user engagement, user habits and ultimately further increase the understanding of the growing online shopper.