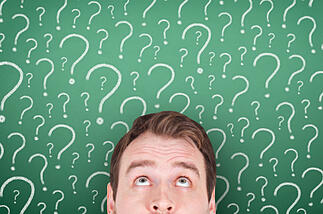 Finding the right merchant services provider for your business can be a difficult task. A number of merchant services providers use telemarketing campaigns to inundate merchants with numurous calls regarding lowest rates, low rental fees and multiple promises that more than likely will never be upheld. This not only is frustrating, but it is confusing as well. When it comes down to choosing the right merchant services provider, how do you begin to sort through the noise and figure out which merchant services provider is right for you?
Carefully considering a new plan can save significant amounts of money and prevent frustration in the future. It is ideal to have a merchant services provider whose programs are straightforward and make you feel comfortable. This will allow you to spend more time focusing on your business, which is where your focus should be.
There are many things to consider when selecting a new merchant services provider or renewing an existing contract. Here are a few questions you might ask when starting out to help differentiate those merchant services providers that are here to make you more successful, or just here to get you in a contract.
1. Does The Merchant Services Provider or ISO Target Your Segment
---
If not, you may not receive the services or assistance that you will need or want throughout the life of the contract. Your business may be too large for an Independent Sales Organization (ISO), which focuses on small merchants. However, your business may be too small to work with the major processors, as you may not have the pull necessary to get attention when an issue arises.
Mid level Business
- Process between $3 million and $100 million in annual credit card transactions
- Are typically independently owned
- Operate within the top 20% of their specific market
- Have greater financial knowledge (a professional financial manager on staff).
2. Does The Merchant Services Provider Offer Reliable Customer Service And Technical Support?
---
The merchant services industry is competitive. As a result, we have noticed that there has been a loss of customer support and less focus on customer service in the industry. Technical troubles can translate into loss of business. Focusing on the customer support that you require and customer service that you will recieve can be the biggest differentiator. Will you receive the prompt support you need if an issue arises?
3. Do You Understand The Fee Structure?
---
It can be exhausting to see monthly statements and have no idea how to understand the fee breakdown. In today's retail and business environment, it is absoloutly necessary to accept credit cards. Those who do not will have an obsolete business model within 2 years. Find a merchant services provider who you can trust. Will they help you figure out the fee structure and be up front with fees? In such a competitive industry, there are many deceptive advertised rates. Most "too good to be true" rates are exactly that: too good to be true. Be savvy. Do your research.
4. How Long Is The Merchant Services Contract?
---
Contracts are typically three years, often with steep penalties imposed for breaking the contract early. To avoid being locked into a bad contract, research the company, be absolutely clear about the fees you will have to pay and the support you will receive from the merchant services provider.
5. How Secure Are Transactions?
---
With new Chip & Pin requirements, liability for fraudulent use of credit cards shifts from the financial institution to the retailers. Be sure that the merchant services provider can accommodate Chip & Pin requirements.
6. Do You Need A Mobile Terminal?
---
If your business requires payment terminals with mobile capabilities - for example, residential restaurant deliveries - consider a merchant services provider with the appropriate solutions. Technologically advanced devices will increase security, reduce down time and decrease any software problems you may have.