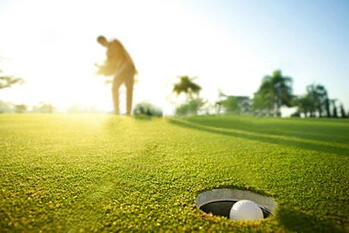 Learning how to manage and improve the services of a Golf Course entails the knowledge of what your customer market assumes and wants. The expectations that are set should be above average, as the golfers require a high standard of service. One that is filled with class. Hence, various services that are in such a market may include, cleaning, catering and most importantly, the merchant services. All these are important checks to ensuring that the golfers are comfortable and actually having a good time as they enjoy the game and facilities.
One of the opportune ways to gaining a good ground on the market for both your golfers needs, and your merchant services needs are being able to accept payments in multiple ways. Having a few options to provide ease and comfort for the golfers will increase purchases, driving revenue, and also entice the golfers to return for a second, third or even fourth trip back during the season. Returning guests will typically recommend the golf course experience which will increase reputation and number of golfers that your course will see.
TYPES OF services
---
There are various types of services when it comes to merchant services that will set your golf course up for success, and create the ideal customer experience for your guests. Having wireless terminals for the restaurants, and the beverage carts will increase turnover rate in the restaurant, increasing sales and for the beverage carts it will increase the average purchase by roughly 50% compared to cash purchases. Having an eCommerce solution for buying tee times, gear, and retail items will also drive revenue, as guests are also more likely to spend more online when paying with a credit card.
BENEFITS OF MERCHANT services
---
Having the proper services to accept credit card payments throughout your golf course will not mange the expectations of your golfers, but it will also increase their likelihood to spend. Cash is only king when you have it on your person. Everyone carries a credit card, and the easier you make it to purchase goods, the faster your transaction times are, the quicker your guests can make a purchase and get back to enjoying their day. In a Golf Course, not accepting this service, such as credit cards or even not offering other options will disservice the business.
RELIABLE MERCHANT service PROVIDER
---
A reliable merchant service account provider will help in ensuring fast, convenient and more so smooth transactions on a day-to-day basis. Being able to process transactions quickly and easily, and in multiple solutions will quickly drive guests back to your golf course. Also, it is very important to know that in case of a technical problem, or a transaction may not be going through as fast expected, you can rely on the support from your merchant services provided to be there when needed. Managing your expectations and your payment solutions effectively and in a timely manner.
EASY FLOW AND TRACK OF MONEY
---
With the help of a reliable Merchant Service provider, it becomes easy to manage your transactions through online reporting. The provider also ensures that you have disclosed information on unattended bills as well as updates on the payment process. This dependable service assures convenience to the business actively managing credit card information securely and reducing risk of chargebacks.
Take the time to find the right merchant services provider to ensure that you guests will have the most comfortable experience on and off the course. Being able to pay with credit cards without having to leave your seat at the restaurant or lounge, purchase beer or cold drinks on the course without having to leave the golf cart, and order equipment or tee-times from the comfort of your living room will not only keep your guests happy and returning, but it will increase sales and drive revenue like never before.