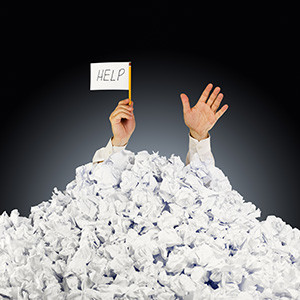 One of the greatest ways to retain customers or clients in your business is by providing excellent customer care services, and great customer support. Providing excellent service and support has proved to be an indispensable strategy in maintaining a formidable competitive edge in modern times. Surprisingly enough, business owners and investors, whether running mortar and bricks or online stores also appreciate quality services from their vendors, this is especially so with the payment processing industry. Businesses expect vendors who can deliver their promises on timelines, attend appointments, and provide any repairs and other services without excuses. With good vendor relationships, great services will be assured, and in case of any complications, arrangements will made to place you back on track again.
Among the most important professionals in the vendors' hierarchy are credit and debit card processors. For instance, if you operate a restaurant and your supplies truck arrives late, you can opt for the grocery store down the road. If your power company cuts down your connections, you can settle for propane burners; but what would happen when your credit card terminals go down? This would be a great problem since most of your customers do not carry checks or cash. Below are instances that will help you determine how good your payment processing is.
Services
---
The customer support department of your particular payment processor is very important. For a fluid payment process, you will need to be assured that your payment processing provider will be available when you need help. Credit card processing support services are extremely important especially because of the following possible credit or debit card complications.
Declination of customer card
---
In the case whereby the card of one of your clients or customers is declined, you need to determine the potential cause in a hurry. None of your customers will want to be told that their cards did not work and someone at your payment processing service provider will need to provide a solution and immediately.
Stolen card
---
When you are sure that a customer is presenting a stolen card, you will need rapid advice on how to react. You customer support services should be able to have a dedicated telephone line that will provide solutions for frauds, in case of any. If your current payment processing service provider does not provide such a line, then it is time to get another.
Over-Limit issues
---
It is not a new thing to have customers who are creditworthy having their limits of credit being lowered. For instance, if an electronic worth $10,000 is held because your customer's card is declined for the reason that it is above the limit, then you need quick assistance. Certainly, a twenty-minute wait or a voice mail message from your processor's customer support desk will not be the best solution for you.
Issues with deposits
---
Sales involving huge money are great, but they are always associated with complications. You can be quite sure that the transaction is safe by receiving the 'approved' message on your terminal, but you do not have a reason to be complacent yet, you will need the assurance that your money will not be frozen by your processor for days, for bureaucratic reasons. You will want to be sure that your payment processing service provider have a dedicated system through which your large charges can be wired to your bank account.
It is very easy to think that going with the payment processor that has the lowest rates is the best answer for your business. At the end of the day, rates and fees are a small price to pay when it comes down to customer support and customer service. If you are not being supported and serviced properly, your customers will quickly be dissatisfied with your check out experience, and those low rates and fees will soon be the last of your worries. Make the right decision when dealing with your money and your business.