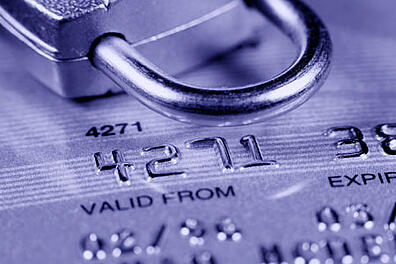 Credit card fraud, and identity theft has been a major issue for a number of years, especially within retail and gas stations. Although the payment card industry, as well as payment terminal manufacturers have taken precautionary steps in order to mitigate the amount of fraud that is being done using credit cards.
The difficult part regarding credit card fraud lies in the heavy traffic industries, or heavy volume industries. What I mean by this are those stores or businesses that do hundreds to thousands of transactions a day. It may seem like a large burden to check every card, or ask the right questions, but it is not very complicated, and can save you and the cardholder, not only the trouble of going through the process of fraud, but also a lot of money.
One of the most recent changes in the payment card industry is the EMV Chip and Pin payment processing equipment as well as the chip debit and credit cards. Those merchants that are choosing to become EMV compliant and Chip and Pin ready are making the right move in not only reducing their annual chargebacks, which are very costly, but in reducing the ability for a fraudster to use someone else's card at their location or place of business.
It is much more difficult to obtain someone's personal pin for their credit card, than it is to just obtain their card. And with older model payment terminals, Pin and Chip was not required, and in order to process a transaction, a swipe is all that is necessary. This is trouble for the cardholder and the merchant, but there are ways to protect yourself, regardless of if you have updated your payment processing equipment.
1) EMV Certified and PCI-Compliant
---
The first step, is the most important and the easiest step to reduce the risk of credit card fraud at your place of business, and that is ensuring that you have EMV certified, and PCI compliant payment processing equipment. If you have not been updated currently, contact your payment processor and discuss what it requires to make that change. Typically, it may be an increased fee or an additional monthly cost, but it should not be costly.
One way to deal with this change is to take advantage of the opportunity to speak to different payment processors. Do your research and get some pricing for accepting debit and credit cards. You may find that you have been paying too much, or have not been provided with the service you require. There are many payment processing partners that would love to have you as a merchant, but only a few that can manage your expectations and business needs. Don't be fooled by the quick sell, or the promises of freebies or add-ons.
2) Ask the right questions
---
This step is to be used whether or not you have EMV certified and PCI compliant equipment. Asking the right questions can prevent a fraudster from using a stolen credit card or credit card number in your place of business. If ever you feel that the transaction or situation does not feel normal, you, as a business owner, are entitled to refuse any sale in your store. You have total control over the situation, and can ask as many questions as you like.
The first thing to look at is the name on the card. If it seems like it doesn't match the sex or the cardholder, you can always ask for a secondary piece of I.D. Keep in mind however, there are many unisex names, and unique names out there, so be careful of how you present it. The best policy would be, when in doubt, ask for a second piece of identification. If the cardholder does not present a second piece, or makes up an elaborate excuse, you can move onto requesting a signature match.
Without giving the cardholder their credit card back, ask him/her to repeat the signature that is on the back of the card. If it matches, you may choose to process, if it doesn't, you can refuse the transaction and call VISA or MASTERCARD.
3) Proper Security
---
Always ensure that your business is protected. This can range from having a security guard at your retail location, or installing the proper cameras to manage your risk. The same goes for credit card fraud. If you actively manage your payment area, you should be able to manage your risk for credit card fraud. Make it a daily task, even twice a day, that you or one of your trusted staff take a look at the terminal in the morning and before closing to ensure that there is nothing that seems broken, shifted or off. Installing card readers, or swipers onto the machines in businesses that are not actively monitoring their equipment is not uncommon.
The more ways you can protect yourself from fraud, the better. Start making some of these changes in your store. You will instantly become a less attractive target for fraud.