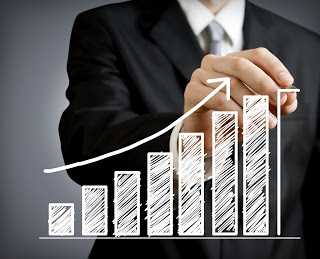 Owning a business, or even running a business provides difficulties in a variety or forms, whether it is trying to cut costs during tough financial times, making a tough decision regarding an employee's future, or even just ensuring your marketing campaigns and branding are touching the right buying personas. Another tough decision can be which payment processing solution is right for my business.
Although the process to accepting credit card is not difficult, in which you call a merchant services provider and go through the steps to become approved, knowing which solution to choose can be. Also, knowing which merchant services provider to deal with, and which solution suits your business needs, is another story entirely.
For many businesses, having an online presence is an after thought. Whether it is because they have been around for many years, and have seen continued success, or because they feel their industry does not require them to be active online, whether it is a website, social media or otherwise. In today's market, it is important to know that every business should have some sort of online presence, and having online credit card processing through your website, will grow your business faster, and more organically than ever before.
Simplify Your Payment Process
---
An online credit card processing will centralise your payment processing by providing you with a transparent view of your revenue stream, data to show you where you can improve your existing processing and increase sales.
This will help you control your finances, reduce resources and streamline your daily operations. A merchant services provider also provides you with the expertise, and knowledge to ensure that your online credit card processing is fully PCI DSS compliant in order to reassure your customers that their payment data is secure, and to remove any risk of PCI DSS penalties if you are not processing and storing card details in a secure manner.
24/7 Availability
---
One of the core advantages of having online credit card processing is the guarantee that your system can consistently process payments and cope with any changes in sales created by holidays, marketing campaigns, seasonal changes etc. This means that you can consistently and confidently offer your customers the convenience to purchase your good or service from any location whenever it suits their schedule.
Also, online credit card processing gives your customers the ability to not only make a purchase, but take a look at your website, new information, new promotions, and get to know your business better than they may currently. Customer loyalty is important, and when your customers feel they know your business, they will continue to do business with you, and that will increase sales long-term.
Reduce Payment Processing Time, Costs and Errors
---
Online Credit Card Processing will take payments in real-time and communicate with your customers without the need for additional administration resources. This automation of the payment process will help to quickly and simply highlight any errors with the input of payment and/or ask for alternative methods of payment as and when required.
Being able to depend on an automated online processing for accepting credit cards will benefit your business in more ways than just increasing sales.
With an online presence, the ability to market for your business increases through social media, branding and promotional material. Get into online credit card processing today, and watch as your business grows as well as your customer base.