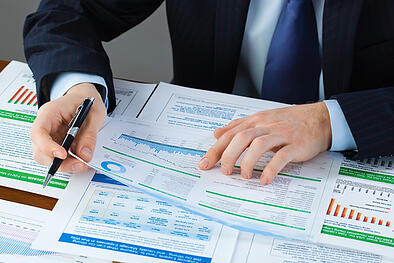 When it comes to merchant services, there is a lot that can be said for clarity, or lack there of. Most merchants that are looking to change from one merchant services provider to another, are looking for some changes in how their program works, and clarity when it comes to monthly pricing. There is a reason why having your monthly statements assessed is a great way to understand where your monthly payments are going towards; equipment, debit, assessment fees etc. When you receive an assessment that is done for your monthly statement, it will break down exactly how much you are paying, and to which part of your merchant services program.
We have discussed numerous times that there are a great deal of difference between merchant services providers, and not only the solutions that they provide, but the support and service that you can rely on. When it comes to online reporting, it is no different, you need to be able to rely on it. Some merchant services providers do not even provide online reporting for your transactions, whether you have a wireless terminal, counter top terminal or online solution. In the same respect, a lot of merchant services providers do not provide a clear and user friendly online reporting portal in order to manage your transactions. Both scenarios are not ideal for your business, and when looking for a merchant services provider, it is important to take into consideration how the online portal will create efficiencies within your daily operations.
Exporting
---
One of the benefits of having a great online reporting portal through your merchant services provider is that you are able to export all your monthly, or daily transactions into a number of different formats. Some online reporting tools are only able to be exporting into a word document, or into an excel spreadsheet, and may not work with your data management software, or your accounting software. Take a look into the types of functionality that your merchant services providers online reporting tool can provide, and how it can be exported. It is important to know how the data can be exported prior to contracting with a merchant services provider, in order to ensure that the software that you are currently using will work seamlessly.
Monitor daily transactions
---
Using online reporting will provide your business the ability to manage and monitor daily transaction through your online solution, virtual terminal, and wireless terminal or countertop terminal. If there is ever a discrepancy with reconciliation, or you need to go back a couple days to review a payment or transaction that occurred, simply log into your online portal, and you will be able to search and select which transaction you need, and export them accordingly. It is a great way to get into the habit of monitoring all your transactions for the day, and making sure there are no problems when accepting credit cards.
Chargebacks
---
When it comes to chargebacks, there is nothing worst than having that money come out of your bottom line, once you have already provided the service or product. With online reporting, in case there is any problem with a customer dispute, and you do receive a chargeback, you are able to pull the transaction history, provide the necessary documentation to refute the chargeback quickly and easily. Without being able to have easy access to all your daily and monthly transactions, it can sometimes be difficult to gather that information by contacting your merchant services provider.
Online reporting will greatly benefit your daily operations, and help you monitor transaction history and dispute chargebacks. When looking for a merchant services provider, ask the right questions, and inquire into the functionality and capabilities of their online reporting portal.