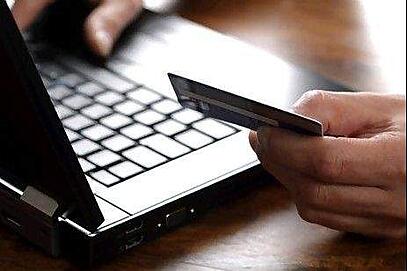 The World Wide Web is no longer being used as just an information highway or a portal to communicate to one another. It is the absolute center of our day-to-day operations and business needs. Email, voicemail, presentations, watching the game, sending images and of course purchasing a product or service is all done through a tablet, computer, or smart phone.
The need for an online presence is absolutely necessary to ensure that your business can grow with the way the mobile and digital world is growing. Having an online presence that provides the ability for customers to find out information, interact with you, ask questions or simply be able to keep up on product details is a great way to continue to grow your business. But without an eCommerce solution, you will simply just be a website. The amount of online shoppers is growing exponentially each year, and those businesses that are not able to keep up with the rapidly changing times will be left behind.
Think how many people there are out there that cannot access your business simply because you do not have a website. By selling your goods/services through your eCommerce solution, you invite the largest possible customer base to access your business. Ecommerce is a method that allows merchants to accept payments online through your website. You can fully customize the look of the shopping experience that you are providing to your customers, and there are many options in order to begin accepting credit cards online.
Prior to accepting credit cards through your eCommerce solution, you must consider a payment processing provider, and what solutions they offer. It is important to take the time to go through different solutions to ensure that you are receiving all necessary functionality that you require for your online customers.
With any eCommerce solution and merchant account, payment processing providers will assess and consider the level of risk involved in your business. Since credit card companies do not receive payment immediately, they see each credit card transaction as a temporary loan until the payment has been fulfilled. ECommerce transactions are not face-to-face, and there is no physical evidence that a purchase has been made. Customers are not entering their PIN numbers, or signing receipts. This means that if a customer were to dispute a transaction, the merchant does not have any physical documentation to argue their case. Furthermore, customers must wait to receive the goods they have purchased. All of these factors contribute to the risk associated with an ecommerce solution and must therefore be evaluated.
There are a couple ways to accept credit cards with your eCommerce solution. The first is a fully integrated solution that enables your website to directly accept the transactions and process the payment. The second option is the hosted pay page. A hosted pay page is a semi integrated solution that removes the required SSL certification that a fully integration eCommerce solution requires. A hosted pay page is hosted by your payment processing provider, and all the transactions are done through their secure pay page. Typically, once a customer has decided they would like to make a purchase, they would click check out, and the information from your website i.e. price, product, etc. would be pulled over to a hosted pay page, and your customer would then make payment on that secure page. Both options are ideal for accepting credit cards, however the fully integrated eCommerce solution requires more development than the hosted pay page, and typically takes a bit longer to implement.
One of the reasons it is so important to make sure you are dealing with a trusted payment processing provider, is because they will provide the information necessary to make the right decision that fits your business and online store needs. They are the industry specialists, and can walk you through how to implement the solution.
Having an eCommerce solution will provide a brand new stream of revenue for your business, and allow you to take advantage of the ever-increasing online shopping market. With an online presence, no longer will you be limited to store front sales or marketing campaigns that only reach a small amount of people. Take advantage of the eCommerce solutions that are available, and make the right choice when choosing a payment processing provider.