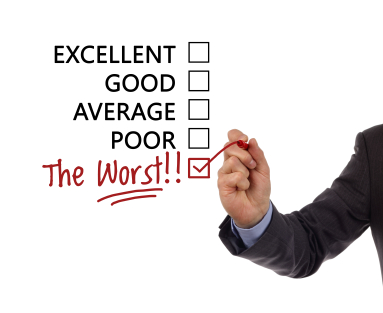 Many would argue that the most common question merchants looking to either start accepting credit card, or when looking to switch their provider for merchant services, "what is your price?" In the past, there were few common ways to answer that question.
Most merchant services providers would immediately ask for a statement in order to create a comparison. This way, the merchant services provider can see the current rate, and price either on par or below, if they are able to. The only other answer is to say that you have the best rate, and throw out a very low merchant discount rate, and hope that it is lower.
These are quick answer in merchant services, and should be a red flag. The only real way to answer that question though is truthfully. If you tell a merchant that you have the lowest rate, the conversation from there on out is all about price. Getting a merchant services program for your business is not all about price, and it shouldn't be for a couple great reasons.
Outlined below are the 3 main reasons why price shouldn't be the most important part when dealing with a merchant services provider.
1. Cutting Corners
As a business owner, or a principle of a business that is looking for merchant services, you cannot simply be looking for price to be the driving factor when contracting for your merchant services term. When you set yourself up for a price only pitch, the merchant services provider already knows that you see no value in accepting credit and debit cards for your business, and thus will not provide you with the type of value that your business actually needs.
Merchant services programs range drastically, and even though this provider has the lowest price, you will find that your overall experience will be one filled with short cuts and cut corners. When price is the only factor, there is not much left on the table for service and support. Essentially you are selling yourself your own poison.
2. Value Add
The value add is the most important part of a merchant services program. As I continue to stress, merchant services providers are not all the same, and for good reason. A lot of providers are simply unable to provide certain value adds that other are able to, whether it is due to size, or technological differences etc.
When you are simply looking for a solution that is cheap, you will miss the value add from a better solution. This means that you may miss out on an integrated solution that will streamline your process, or a flat fee program that is perfect for your business because you only do B2B transactions, and 95% of your accepted credit cards are non-qualified. Take the time to review all the options and not just the price. You will be quite surprised at what a few extra dollars will provide to your business.
3. Cheap Is Cheap
Whether it is clothing, technology, automobiles, or professional services, cheap it cheap. When you are looking for a cheap solution, that is exactly what you will get. It may not be the terminal, it may not be the monthly statement, but you will find out very quickly that your cheap merchant services solution may in fact cost you more money down the road for a number of reasons. If price if your only focus, you may overlook a providers return policy, which means you will be on the hook for the price of a return if something were to happen to your terminal.
Also, if a provider is giving you a cheap program, they will find a way to assess a fee whether through your transactions, or with hardware etc. This cheap program will not last forever. Also, support and service will be based on your rates. Cheap merchant services program provide cheap service and support. Causes you more technical difficulties, more down time, less money in your pocket, and more money going out of it.
In all cases, your goal is to find the merchant services solution that best fits your business needs, which will help generate efficiency and revenue…not the cheapest solution.