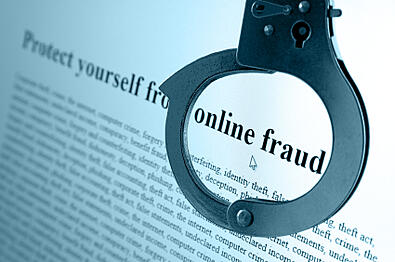 Having an eCommerce solution and running a successful eCommerce business starts with a great payment-processing provider and ends with a secure checkout page that gives your customers the comfort of buying from your business.
However, with any business, there are always risk, and having an online business with a eCommerce solution is no different. Protecting your business and eCommerce solution from credit card starts with understanding what the major red flags on when a fraudulent transaction may be taking place. It is never an easy task to avoid credit card fraud, and there will always be a handful of situations where you interact with a card holder who is trying to fraud your business, but following these 5 tips, will dramatically help reduce the amount of fraud your eCommerce solution and online business receives.
With the intention of aiding in the prevention of credit card fraud for your eCommerce solution and online business, I have outlined 5 tips that should act as red flags for you when dealing with online customers.
1. "Rush" orders
Typically, and not always, "rush" orders are used a way of getting the product before the credit card is either decline and caught, or deemed stolen. Most fraudster will use a stolen credit card and make a number of purchases before the card is either reported stolen and cancelled, or before the online business has realized that the card is in fact declined. When you see a rush order, make sure that you take the time to analyze the card information, and whether or not the transaction has gone through.
2. Different shipping address
The most common red flag for any eCommerce solution and online business should be when a customer requests a different shipping address than is used for the credit card. However, this can also be for a number of totally legitimate reasons, such as using a friend's card, using a relatives card, buying a gift and getting it sent to that persons location etc. Use your discretion when you see this, and perhaps include a supplementary security field for the customer when the shipping address and the credit card address don't match. This will ensure that the cardholder will have to provide relevant and additional information proving that it is in fact their card.
3. Large orders
Another red flag for any online business with an eCommerce is the large orders. This is always a business owners favorite aspect of owning a business, because everyone wants to sell a lot of their product at once, however, it is often how fraudster operate. With a short window before the card is found stolen or cancelled, ordering large quantities of product is typical practice in hopes that they get the biggest bang for their buck.
4. Shipping outside of North America
This is not as much a red flag as a precaution for your online business. If you have an international customer base, then this would be the norm, but if you are used to doing almost 100% of your business within Canada and the U.S, take a close look at sales that are requesting shipping internationally, it could be fraudulent activity.
5. Quick Sales
The most common activity for fraudster is multiple purchases in a short period of time of either the same product, or a lot of very small products. This is a great way of not having the card red flagged and shut down based on credit limit of most cards. Making a lot of smaller purchases will most likely fly under the radar until the card is deemed stolen. Monitor the transactions that are very close in time from the same cardholder.
In all of these cases, please contact the customer before shipping any products. If the order does not seem legitimate to you, do not ship and void or refund the transaction. Remember that customers can do a chargeback, for any reason, up to 6 months after the charge is processed. It is relatively impossible to win a chargeback case in a card-not-present environment, meaning you face losses due to reversed funds, unpaid products and chargeback fees. Always monitor your eCommerce solution account on a regular basis.