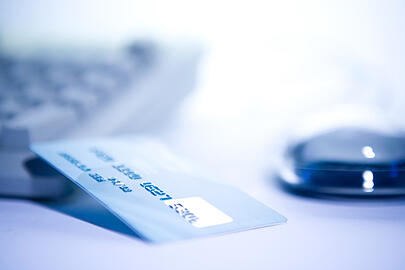 The search for a payment processor can be, at the very least, confusing and frustrating. Understanding all of the pieces that are involved is strenuous enough with the number of payment processors in the industry, but add in rates, fees and features and benefits – and you can have quite the task on your hands.
So how do you figure out what really matters when it comes down to a payment processor, and how do you know they are a good fit for your business. Aside from the cost of the program, which seems like the most obvious piece of the puzzle, there are a number of other highly important factors that weigh into what makes a good payment processor.
Outlined below are the top 3 must have features of a payment processor.
1 – Funding and Settlement times
---
When it comes to processing payments, time matters. Of course, in the life of a transaction there is a little bit of lag time. Because the funds can actually take several days to fully settle, it's important to be aware of a processor's settlement times.
Not all processors provide next-day funding, or even 48 hour funding. It is important to discuss funding and settlement time frames with any payment processor that you are looking to use. With credit card processing, the funds are, in fact, loaned to you before they officially settle. This means that depending on your risk, future deliveries, and industry, the payment processor will be able to let you know, through the underwriting process, what you can expect for a funding and settlement of your funds. Also, it is definitely worth while to see what time you must close your batch, or if the payment processor provides automatic batch close, what time they set the cut off time at.
Generally speaking, look for processors that offer features that happen in real-time. This demonstrates strong capabilities. For example, real-time reporting and fraud management tools can have you up-to-speed on your business instantly. There shouldn't be any reason you are waiting around for things like reporting, even if you do have a wait a couple of days for settlement.
2 - Security and fraud prevention
---
When it comes to safety, there should be no illusions or guessing. A good processor lists up front their credentials, their security protocols, and information regarding chargebacks, credit card fraud and fraud prevention. These should include the following items:
Fully redundant data centres
This means that data is copied or rewritten so that it is stored twice. This means the system can roll on even with worst-case failure. The best processors know that sensitive data requires the highest, most stringent standards of protection. Some can even offer compartmentalized data security zones that are managed with physical security, 24/7/365. Protecting card holder data, and storing it securely is a PCI requirement, and must be done.
The Payment Card Industry Data Security Standard lists the requirements for companies that "process, store or transmit" payment information. Your payment processor must to be compliant with these standards, and only deal with processors that are clear about their PCI security standards.
Additionally, payment processors that allow you to take credit cards should request the CVV code, which cuts down on the risk of fraud on all online payment solutions as a standard template. Account verification is also a great addition to any hosted pay page, or integrated shopping cart solution to help reduce fraud, protect the cardholder, and protect you as a merchant. Account verification products also give a real security boost.
3 - Easy integration and support
---
An ideal payment processor is going to make integration seamless and painless as possible. Native integration with shopping carts will transition customers naturally from your website to a checkout page. A good product will be able to weave itself harmoniously into the branding of your company. APIs, sample code, and a test environment should be quick to locate and easy to navigate. Also, providing API kits that are available to download and provide to any developer is a great way to take a look at what integration will be require before you have to sign the contract.
Quality support is highly important when it comes to any online solution. The right payment processor will have a team of knowledgeable, friendly, and consistent help desk and technical support members. Support should be reachable by a number of different methods, like email, and telephone, and form submission. They should be able to cover everything from the application process to technical issues – and be available during the times you need them most.
Resources are always an added bonus when looking for a processing provider. There can never be enough information available, and easily downloaded or located. Blog posts, informative white papers and eBooks are essential to understanding the payment processor and their ability to service your payment processing needs.
When you're looking for a trustworthy payment processor, you better be able to see all of the above, and also locate or request clear, honest and straight forward pricing. When in the market for a payment processor, you have a lot of options. Keep these three key points in mind during your search. They will guide you, to make the right decision and protect your customers and your business.