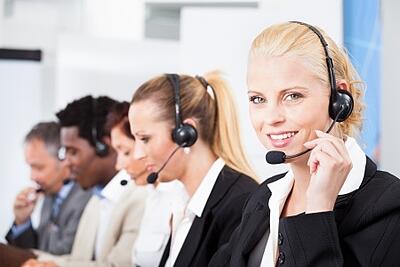 When choosing a merchant services provider, it can be difficult to navigate through the myriad of solutions available for debit and credit processing. Not only do you need to breakdown how your business is going to accept credit and debit cards, but which merchant services provider are you going to contract with, and why. The fact remains that when initially speaking with different merchant services providers, it can be difficult to realize which processors are in fact better than another - especially if they are all offering the same, or similar solutions.
When choosing a merchant services provider, service must be at the top of the list. Not only will your business, and customers be relying heavily on your merchant services provider, but if you ever require assistance, or you are troubleshooting a technological issue, both need to be handled quickly and efficiently. The reality is that throughout your merchant agreement with your merchant services provider, issues will arise.
The types of issues will rely on the type of merchant services provider you are dealing with, but never the less, there will come a time when you require the aid of your provider in order to remedy a situation regarding accepting credit and debit cards. At this point, you will be crossing your fingers hoping that the merchant services provider you have contracted with, has that next level of customer service and support you provide to your customers. However, if you are one of the unlucky ones, and have to find out the hard way that you provider is unable to service your needs efficiently and effectively, it is at this time that you must start looking for a new merchant services provider that feels more like a partner than a provider.
I have outline 3 reasons why service is king in a merchant services provider, and when choosing a provider, do your research and ask the right questions. It will greatly benefit your business down the road, and your customers will thank you.
Helpdesk
---
Every merchant services provider has a form of helpdesk. Whether it is customer service, or a maze of automated telephone prompts when you call in, but at the end of the day, there is a number provided to you in case you have a problem. Just because you have a number, or the merchant services provider has a helpdesk does not mean that it is effective. When choosing a merchant services provider, inquire into their helpdesk/customer service process.
How does the flow work. Do you have to wait on hold in order to speak to someone, only to be transferred to a different department, or is the process set up so that you can go online, fill out a helpdesk ticket, and someone will contact you right away. There are a number of different processes when it comes to dealing with merchants. Look for the merchant services providers that do not outsource their customer service or customers support.
Not only do you increase your chances of running into the automated telephone maze, but outsourced call centers are timed. The last thing you want is a time limit for solving your processing problems.
Replacement
---
Not all merchant services providers have a terminal replacement policy, but look for the ones that do. A replacement policy simply means that while you are on contract with them, if your terminal has an issue, or perhaps gets damaged, however not intentionally damaged, the provider will replace that terminal for you free of charge.
Some times there may be a limit to how many replacements you are entitled throughout the entirety of your contract, but inquire as to whether or not the merchant services provider you are choosing has a policy like this.
Partner, not provider
---
Looking for a merchant services provider that has great quality of support and service will be a massive benefit, for not only your business but your bottom line. You want a merchant services partner, a team player. It is a service that your business depends on, and your customers require. Whether it is just receiving information about a new product or solution, dealing with a deposit, or simply just to speak ordering supplies. You should feel comfortable no matter what the situation is, and if the merchant services provider treats service as a top priority, they will go that extra mile for you, just like a business partner would.
Use this information when choosing a merchant services provider, and you will see the difference moving forward. It is a great feeling being able to accept credit and debit cards without having to worry about whether or not you are going to have an issue, or if it will be remedied in time.