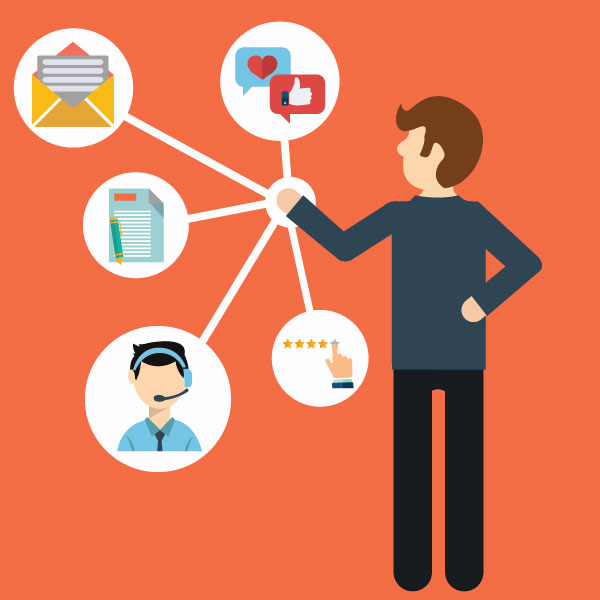 Customer loyalty is something that many businesses spend thousands of dollars, copious amounts of hours, and try many different campaigns in order to try and capture it. Yet, it still somehow manages to slip away from most online businesses.
Why is customer loyalty so important in today's economic climate? The main reason is with so much competition online, constantly evolving SEO requirements, and a consumer society that is based around instant gratification, it is next to impossible to capture and maintain the interest of the average shopper.
The mindset of; what's the next best deal? And what's the next coolest product? This has made it increasingly difficult to create a connection between business and customer.
As an online business, it is important to know your customer base, and create simplistic and targeted marketing campaigns, promotions, and contests to drive revenue, but there is no guarantee that those customers will return, as consumers are typically just looking for the best deal, regardless of where it is. However, you can change that by providing simple, easy ways to allow your customers to pay for your products or services through smart eCommerce solutions.
Accepting credit cards online provides the simple, easy and secure way that your customers want in order to buy your product or service. Mixed with great marketing campaigns, an engaging social media presence and a product or service you stand behind, smart eCommerce will create that customer loyalty that your business is missing. The following 3 ways will show you how to grow your business through accepting credit cards online, while increasing your customer loyalty.
1 - Transparent pricing
---
Online shoppers in today's market want a few keys in order to make a purchase online. They need simple navigation, clear images with short but concise descriptions of products or service, and the feeling of security when it comes to check out. If you can provide the fastest way to pay, the easiest way to pay, the most convenient way to pay, and with no hidden shipping/additional fees you will win the business and surpass your competition in no time. The highest drop off rates for online shopping experiences are when a consumer gets to the end of the process and are introduced to fees that were not outlined at the beginning of the process.
Shoppers will not forget these extra fees! And they will not recommend your online store to their friends, or promote it on social media. They just simply won't return. Producing customer loyalty is producing clear and consistent process, with a satisfying result. Keep your pricing and all fees outlined clearly for your online shoppers. Make the shopping experience one to remember.
2 - Engage your customers
---
Education and information is key for your online shoppers. Tell your story! Build your branding around what drives your online business, and allow your customers to engage with that. Use your website to educate and excite your visitors with valuable information about the industry, and how they can benefit from buying products or services from your business. Build a blog page that covers a variety of topics surrounding your business. Build downloadable content to capture contact details and data to help get to know your visitors better. This is a very cost effective way to promote your business, without having to spend thousands and thousands of dollars through Google PPC campaigns or gimmicky promotions.
With the information that you can provide through your website, customers will get to know your business, and feel comfortable coming back to your website. Never underestimate the amount of information that your business can generate for your customers. Anything from a history of the business, to new deals and upcoming products and services will show you care about your customers.
3 - Simple and easy checkout
---
Make sure the shopping experience, and checkout experience is painless, simple and easy. Do not get caught up in shopping cart solutions that are complicated, have too many windows, and require multiple fields that are simply irrelevant. Customers want to show up to your website, find what they are looking for, read the reviews, and then pay. Accepting credit cards and online payments must be secure, simple, easy and clear. Also, it is important to accept more than just Visa and MasterCard.
Make sure that you accept PayPal, Visa, debit, and if you want to be ahead of the curve, Bitcoin. Smart eCommerce will keep your customers engaged, happy and loyal. Your customers will feel comfortable every time that they come to your website, and your customer loyalty will continue to grow your business.