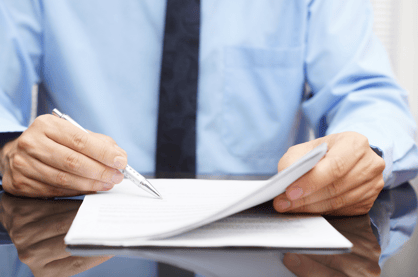 With all service providers, providing great service and support comes at a price, and merchant services is no different. The problem with the merchant services industry is not the price, is the way that providers hid fees, making their services seem cheap, when in actually you are being hit with multiple hidden fees come your first month.
Taking advantage of merchants through cloudy proposals and empty promises done by fly by night, and dishonest merchant services providers has created a stigma within the industry, and the focus has turned to the fees and costs of the merchant services provider rather than the service and support that is required to keep your business accepting credit cards securely and effectively.
When you are looking at which merchant services provider to sign up with, the fees are going to be a large factor in making your decision, but it cannot be the only factor. The proposal that you may have been presented may not be exactly what you are going to pay. In that case, it is very important to gain an understanding of where a typical program should be in terms of cost and fees before you decide to sign up for their services. The following are some, but not all, of the most common fees associated with merchant services:
Hidden transaction fees:
---
In virtually all cases, you can expect to pay 5-20 cents whenever your customer swipes a card; even if the transaction is not accepted. This is typically called an Item Fee or Transaction Fee, and may be different for Debit transactions. Ask the merchant services provider to outline both.
Payment gateway fees:
---
If you're a payment gateway for your online store, payment page or virtual terminal as opposed to a physical terminal or software, expect to be billed anywhere from $25 to $45 for a Gateway Fee or an Account Management Fee. Also, make sure you have been provided any additional fees associated with an Ecommerce solution, such as online reporting, or data security.
Monthly minimum fees:
---
If you do not reach this minimum amount in fees per month, you will be required to cover the difference. For example, if your monthly minimum is $30 and you only accumulate $20 in fees, expect to be billed for the remaining $10.
Annual fee:
---
This is paid once per year. The company charges you this fee to administer your account, manage your account, and provide service and support throughout the term of your contract. This fee will vary based on the merchant services provider, but typically ranges between $75-$150. Some merchant services providers do not charge this at all.
Setup fee:
---
Your company may levy this fee to cover the cost of processing your application and opening your account. Set-up fees are typically used for underwriting, credit checks and any paperwork required to get your account approved. Fee can vary between $25-$100. Increasingly, however, providers are not charging for these services.
Chargeback and retrieval fees:
---
These fees run around $25-$50. These will only apply to your account in the case of a chargeback from a cardholder, and will not show up on your monthly statement unless there was an occurrence. Your merchant services provider will work with you to settle this issue on a case-by-case basis.
Termination or cancellation fees:
---
These only happen if you get out of your contract early. This is an important fee as when you are asking the questions before your contact with the merchant services provider, you are prepared and confident you have chosen the right one. Cancellation fees can range anywhere between $250-$1000+. This will be written in your initial contract. Read carefully.
Statement fees:
---
Expect to pay anywhere from $5 to $15 for a monthly paper statement. Alternatively, you are able to ask for an online report and statement, which may be able to remove this fee, or at least cut it in half.
Fees for mid-qualified and non-qualified cards:
---
Unbeknownst to many merchants, credit cards fall into different tiers and you pay higher fees for some credit cards compared to others. Rewards cards, for example, often fall into the mid- or non-qualified categories and generate higher fees for you. If there is a flat rate program, inquire into that as you will be able to know exactly what you will be paying regardless of the type of card. Look for a non-qual rate of anywhere between 0.45% and up.
Ultimately, the key is full disclosure. Choose a merchant services provider that is transparent about all of the fees they charge so that you know what to expect and can budget for it. Also, contracting with a merchant services provider that has a great reputation, full service and support will protect your business again these hidden fees. That way, you won't get a nasty surprise when that first bill comes.