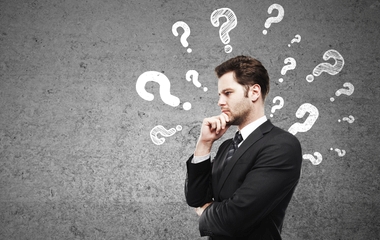 When it comes to starting a business, whether it is online or a store location, knowing which forms of payments you are going to accept is a very important part in how your business is going to drive revenue. Cash only businesses are still common, but do tend to alienate their dwindling customer base. In today's growing cashless society, not accepting credit cards at your place of business or online store immediately reduces the amount of customers and clients that your business will attract.
Accepting credit cards may seem like an easy process. Simply call one of the payment processing providers that you see advertised, or that you searched online, sign a contract and you're finished. But it is not that easy, in fact, you could be singing a contract that restricts the amount of volume that you can do in a month, or lock into an expensive lease contract for your terminal. There are very important questions that you must ask your provider prior to signing any contract.
Since Visa and MasterCard do not sell directly to businesses, they use third party merchant providers, or payment processors to sell the service to businesses. This means that you, as a business owner and merchant, are dealing with payment processing providers that all have different pricing, policies, terminal equipment, and customer service and support. How do you know which one is the best for your business needs?
To help you navigate through this complicated process, below are 5 important questions you must ask any payment processing provider before you agree to sign the contract.
1. Is there a cancellation or early termination fee?
---
Ideally, you want a processor that won't charge for this. But if you must pay a fee for leaving before your contract expires, you must ask prior to contracting with the payment processor. Make sure that when you are reviewing the contract you ask to see where the cancellation fee is, and how much it will be for if you decide to cancel at any point. If you neglect to ask, or there is no cancellation fee explained before signing the contract, you leave yourself and your business susceptible to a massive fee that will be hard to refute.
2. Is your payment gateway integrated with any shopping carts?
---
One of the most important questions to ask a payment processor, especially if you are looking for an online solution, is which shopping carts their payment gateway is currently integrated to. This will help you either choose a shopping cart that will have a simple integration with, or down the road, know that they are compatible to provide with you an online solution.
3. Is interchange-plus pricing an option?
---
Interchange plus pricing will allow you to clearly see what your rates are in comparison to Visa and MasterCard. Although, I would suggest a flat fee program as it is more beneficial in terms of an average rate for your monthly volume, asking the questions to whether or not they have additional pricing is always a benefit.
4. Are there any additional fees aside from my transaction rates?
---
All fees must be forward facing, and by asking the questions if there are any additional fees will ensure that you do not see any hidden fees, or additional fees on your first monthly statement after signing the contract. Ask to be provided with all cross border fees, monthly maintenance fees, terminal fees, and anything that you will be charged in addition to your transaction fees.
5. What level of customer support am I expected to receive?
---
If you are going to choose a payment processing provider, knowing what type of service and support you are going to be receiving is drastically important. It is all great if you have been promised excellent fees, and a low monthly terminal lease, but without proper support and service, those fees will not matter if you cannot process a transaction. Look for payment processing providers that have 24/7/365 helpdesk, that is bilingual, and domestically run.
Ask these 5 important questions when looking for a payment processing provider, and you will be sure to have great support, great pricing and a great experience when accepting credit cards for your business.