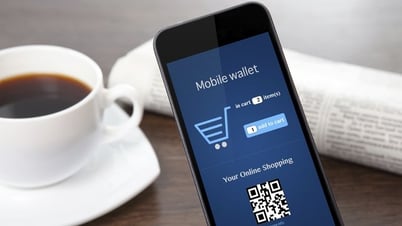 The latest mobile payments news in the industry largely revolves around the concept of digital wallets, in part thanks to apps like Apple Pay. While other mobile wallet apps existed prior to the iPhone 6 feature, companies like Google and PayPal failed to gain momentum for their apps solely based around security concerns, in part due to data breaches over the past 12 months.
Safety will always remains a huge concern for those customers using mobile wallets, or online payments via NFC. Major changes within the United States and Canada over the last 6 months have focused more on the security of data storage, rather than security of payment through mobile wallet. We will start to see more and more mobile application coming out focusing on security, but will it be enough or will data security always be a concern, thus reducing the likelihood of a major transition to mobile wallet for the average consumer and retailer.
Benefits and Risks
---
Mobile phone payment solutions today do more than simply store credit card information and allow you to use your mobile device for purchases at accepting locations. Based on recent mobile payments news, businesses ranging from coffee franchise Starbucks to convenience store chain Wawa and many others have all adopted their own apps for storing gift cards and other customer loyalty rewards. But their solutions, which fall under the Merchant Customer Exchange's CurrentC app, has been created to compete with Apple Pay, and not to work directly with it.

Why are these apps becoming so popular in the United States? After high-profile data breaches at Home Depot and Target occurred last year, with hackers stealing millions of customers' financial information, consumers are eager for solutions that will protect their credit card and personal information when they shop. Much of the buzz surrounding this mobile payments news has made that new technology sound exciting, even though security risks are so far unknown.
What About Other Payment Methods?
---
But retailers who rely on more traditional methods, including online merchant services, shouldn't despair due to the rise of mobile payment apps. This year, credit cards and debit cards in much of North America, most of which are Visa cards, will switch from a magnetic stripe to cards that are tapped against payment terminals instead using NFC technology.
The move will create greater security for credit card holders who are making payments in person. Other mobile payment technology, such as tablets used by merchants to accept credit cards, provide excellent security that is 100% PCI compliant and quick and easy transactions, so payments "on the go" are still possible through other means.
Regulation Hurdles
---
Mobile payments are largely unregulated right now, but some parts of the USA are trying to change that. In Missouri, lawmakers want users making mobile payments to show their IDs and have merchants record those numbers in case it turns out the mobile phone is stolen. Recording that information could still needlessly expose consumers' private information to third parties, though -- effectively killing mobile payments in the state before they can even gain traction. Only time will tell if this sets a dangerous precedent or not.