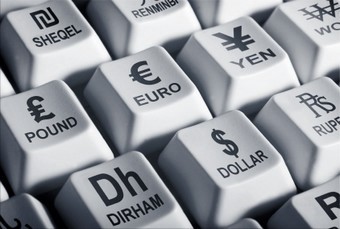 Being able to increase online sales is going to be a top priority for any online business, but sometimes a business will hit a plateau and won't know where to go next to break that next level of sales. You've already implemented high quality payment processing on your website, have inventory both offline and online, and are generally seeing great customer loyalty with people coming back to buy more of your products and services. So, what's next after all of that?


One major aspect many businesses tend to forget about is international currencies, allowing for their business to expand into other countries and overseas markets without having to spend so much money by opening up a brick-and-mortar store internationally. International currencies allow for customers who love your products and services to be able to shop easily and simply, in their own currency and international currencies, are a valuable strategy to see heightened online sales as well.

What exactly makes accepting multiple currencies online so effective? Here are a few convincing reasons:
Ease of use is the name of the game when it comes to selling online, so you need to be able to have all of the bases covered when it comes to simplicity for your users. Having to convert currencies manually before checking out or blocking out entire demographics because you can't accept their currency is going to hinder the strategy of being simple for your business.
Speaking of simplicity, international currencies can be easily converted and used in an online setting because of new technology, which means less frustration for you when entering a new market internationally. All you have to worry about is being able to market to the new leads, but if international markets were already aware of your product, it makes the process even better.
These are online sales and because of that you should be able to provide international currencies, as competitors are going to be doing the same with their own online sales. Keep your competitive edge by providing multi-currency pricing for your customers, too.
Accepting international currencies doesn't mean only having access to a handful, either. With the right payment processing and currency converting and pricing technology, you can accept nearly any sort of currency without any exuberant costs. Simple as that.
Breaking into overseas markets has never been easier now with technology providing international currencies online, no hassle and no strings attached. Customers from all over the globe can land on your page, shop, and make that final sale easily.
See your sales numbers skyrocket when you're providing even more for your customers, on top of strengthening the relationship between your business and your customers and the loyalty they have with your brand.