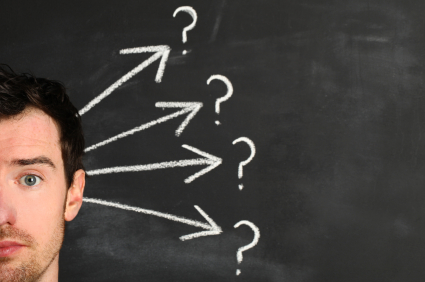 Shopping for big-ticket products is not the conventional buy-and-carry thing, especially for pricey items such as refrigerators and flat screen televisions.
Also, it is becoming much more common for consumers to shop around, and refrain from committing their finances to the first models in the market. These consumers take time to read customer testimonials, and research more about the particular products.
This savvy shopping scrutiny is also indispensable when selecting a merchant services provider. Merchant services are essential in the processing of credit and debit cards, managing your transaction volume, and providing your business with any online solutions you require. Their selection however can be rather difficult. Before making a financial commitment to these merchant services provider, you will want to be sure of the charges levied on your business by these services.
The process of hiring a merchant services provider can be very demanding, especially because the market has many options to choose from. This industry has its share of Black Hat merchant services practitioners, and these are the last professionals that you want to work with. There are many pitfalls to avoid and to get the best, you must have a clear understanding of the specific services that your business requires. So, do you need a Merchant services provider? The following are five surefire tips to help you get the best merchant services provider for your business.
1. Evaluate fees
---
Different merchant service providers have greatly varied fees and comparing their reviews will help you locate cost effective programs.
Conventionally, most of them are accompanied by charts where you can compare charges, but it will not make sense to settle for a merchant services provider on the bases of their transaction fees only. You will want to work with a merchant service provider whose services are not loaded with hidden charges and to get best charges, calculate your monthly average sales to understand the combination that will work best for your business needs.
2. Evaluate the Value Added Services
---
A credible merchant services provider will provide more services apart from the processing of debit and credit cards. These services are indispensable additions and they will help you streamline your business and get a competitive edge.
These may include online reporting, 24/7 customer service, customer-information capture, terminal replacement policies, customer loyalty cards and online solutions. To use these services at a lower cost, be sure to locate a merchant services provider who offers them in their original contract, other than as added services.
3. Seek reference
---
To help you pinpoint the best merchant services provider you will want to make inquiries from your partners and colleagues who have had an encounter with such professionals before.
You will also want to search for references online on the merchant portfolios. Evaluate their credibility and settle for the highly recommended provider.
4. Website
---
Take a look at the website of the merchant services provider that you are looking into contracting with. A website is a great place to gather information that is not only informative, but educational regarding solutions that they provide that could benefit your business.
Also, merchant services providers that maintain great relationships with their merchants will have client testimonials available for your review. Take the time to do your research.
5.Make The Initial Call
---
Testimonials, word of mouth and professionals reviews about your potential merchant service provider may be very appealing, but it is the representative that you speak with that should ultimately give you the confidence to make the right decision when choosing a merchant services provider.
Doing all the research, and due diligence is fantastic, and necessary, but until you speak with a representative and start understanding the merchant services providers business etiquette, and process with prospective merchants, you will not know for sure if they are a good fit.
Considering these tips and many more depending with the nature of your business will help you avoid costly mistakes when choosing a merchant services provider. With the future of your business in question, always assure that you hire the best.