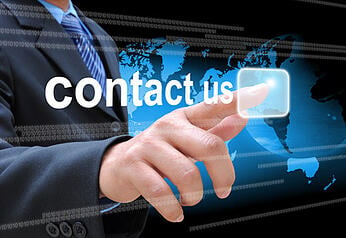 Picking the right payment processing solution can be a frustrating endeavor for any merchant in any industry. The amount of solutions that are available can quickly become overwhelming, especially when you don't know exactly what you are looking for. Taking the time to analyze your business needs is the first step to understanding how you can generate more revenue for your business by accept credit and debit cards. The inundation of outsources telemarketers that are saturating the market with "low rates", " saving you money", and empty promises drive the trust away from the payment processing industry all together. But it does not have to be view as such.
Those companies that are outsourcing their telemarketing, or even using cold calling as their main source of generating business are a one size fits all package that is not customized to your business needs. It is important to know that very few payment processing companies take the time to get to know you as a merchant. Building a payment processing package that is ideal for your business, and works to understand what your pains are and put in solutions to remedy those pains.
Mobile Payment App
---
With the extreme rise in smart phone users in Canada, the mobile payment app is something that increases efficiency, transaction rate and revenue. The mobile payment app is a great payment processing solution for any on-the-go business that does not require a desktop terminal, and prefers to use their phone rather than a wireless terminal. This solution fits easily into any smart phone, and has a robust online reporting system that allows you to monitor all transactions and export that data into any accounting software.
Not only does the online reporting system allow the user the keep track of business transactions, but more there can be more than one user that has the ability to make transactions with the payment app. This means that not only will you have the freedom to accept payments on the go, but so will your employees. A great payment processing solution that gives your business the mobility in needs.
E-Commerce Solution
---
An e-Commerce solution is the only way to accept credit cards through your websites online store. One of the great benefits of an e-commerce payment processing solution is that you have the ability to choose a fully integrated solution or a hosted pay page. The fully integrated solution is best suited for websites that have a large catalogue, and desire to have a more customized shopping experience. Also, all transactions are done on the merchant website, which means SSL certification must be done, and approved prior to being able to be set up for a merchant account.
The hosted pay page, is a quick solution that allows your online business or website to accept credit cards without having to have a secure website. The hosted pay page provides a link from the products you are selling, which then sends your customers to a secure hosted page where the transaction is then completed. Ideal for smaller sized merchants, or online businesses with a smaller catalogue.
Wireless Terminal
---
A wireless terminal is a standard payment processing solution that is perfect for pay at table, or delivery services. The wireless terminal can be in house, on a Wi-Fi connection that restricts transactions to within the building or main area of check out, whereas the wireless terminal that uses a GPRS sim card is able to process transactions on the go as long as the GPRS connection is present. For the most part, this payment processing solution is ideal for restaurants, spas, delivery services, in-field reps, and even retail. Basically any business that wants to remove a designated check out area, and have the freedom to take the payment processing terminal to the customer.
Understanding your business needs is the first step in choosing the right payment processing solution that you require. Do you research, and get to know whom the payment processor that you are going to be signing up with. Remember, you are going to be a merchant of theirs for a minimum of one year; this is not a decision to be taken lightly.