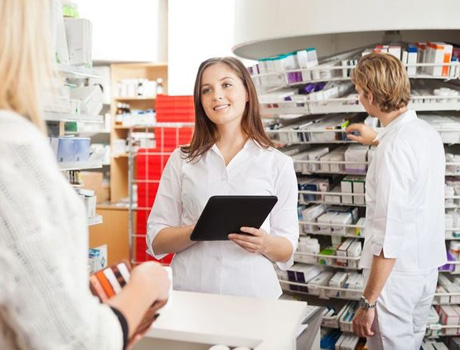 With so many different payment processing solutions available to your business which will allow your customers to pay freely with their credit card or debit card, how do you know which solution is the best fit for your business? When it comes to choosing a payment processing solution, it is important to take many different factors into consideration. In similar steps when choosing a payment processing provider, choosing a solution that is right for your business can be difficult, and time consuming if you do not know what is available, and what solution will provide efficiencies to you day to day operations.
A virtual terminal is one of many solutions that a lot of businesses simply over look. It may be because the typical, most common solution is simply the wireless or desktop terminal, the first piece of equipment people think of when you talk about payment processing. However, a virtual terminal is much more than just a different solution, or alternative to the more common forms of accepting credit cards. It is a great way to streamline business processes, and remove from added monthly costs that your business may not need to pay.
The following 3 reasons why a virtual terminal may be the right fit your business will help you make the decision as to whether or not you should start accepting credit cards, and also, whether or not you should change from the more common physical desktop or wireless terminal to a more convenient and cost effective solution such as the virtual terminal.
1 - Online Reporting
---
With the virtual terminal, your ability to monitor all of your transactions becomes very simple with the online reporting tool. This tool creates an easy to use portal for your virtual terminal, in order to manage daily and monthly transactions, see refund hsitory, and print out batch reports. This is a great way to increase efficiency within your business, and provides you with the ability to always know what transactions are being done each day, and for how much without having to go through receipts, or a middleware solution.
2 - Payment Options
---
Providing payment options to your customers is a great way to create customer loyalty, as well as increase your ability to receive payments quickly and easily. With a virtual terminal, not only can you accept payments through a laptop or smart phone, but you can use a virtual terminal in your office, and manually enter in the card information, process the transactions and print or email the receipt to the customer right away.
It is a great way for businesses that have in-field service reps, or delivery services to accept payments without having to worry about processing the transaction through a terminal. Simply pull out their smart phone or tablet, process the transaction, and the receipt gets emailed right away.
3 - Cost Effective
---
With a virtual terminal, you eliminate the need for a physical wireless or desktop terminal. This means that you no longer will be paying for the equipment rental fees each month. The solution is simply a secure URL that is provided to you, with a username and password. You will also have the ability to add multiple users to the account, which means that if you had 4 terminals previously, this solution will remove those 4 terminals, and associated fees, and now your staff will have access to the virtual terminal through whichever device they wish to use.
A virtual terminal is a simple and easy way to provide efficiency in a cost effective way to your business. The virtual terminal is a great payment processing solution for any business that needs to make transactions on the go, wants to monitor their daily and monthly transactions, and reduce their monthly rental fees.