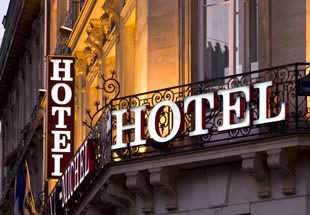 International travel is big business and it's getting bigger as technology makes the world seem smaller. In the hospitality industry, this is important news. Travel means people need a place to stay. To better facilitate accommodations for travelers from outside the country, it's a good practice to have a plan in place to accept international currencies from your international customers.
Outline below are five ways accepting international currencies will benefit your hotel.
1 - Customer Experience
---
There are numerous advantages to allowing your guests to pay using their home currency. Long distance travel is stressful. You want your guests to view your hotel as a restful, comfortable place to unwind after a hard day. Accepting payment in the international currency most familiar to your guests goes a long way towards this goal. When the bill or receipt appear in the guests ' currencies, they know right away how much the charge will appear for on their monthly credit card statement, and allows them to better judge how far their budgets will stretch.That can easily translate into additional revenues for you as the guests decide to spend more at your restaurants and gift shops.
2 - Clarity of Charges
---
As discussed in customer experience, the clarity of charges provides your international customers a clear understanding of exactly what they are being charged. It is a fantastic solution in providing your customers with a receipt that will match their credit card statement once they arrive back home.
3 - Reputation
---
And don't forget the amount of good public relations you can get from word of mouth from a satisfied customer. Someone who stayed in the hotel, ate at the restaurants, was comfortable and happy, and who will tell friends about it is a priceless thing. By accepting the international currencies of your guests, you have established your hotel as accommodating, caring, and easy to work with. That will go far when the guests tell their friends and colleagues about you.
4 - Reduce Chargebacks
---
From the perspective of the hotel, there are other good reasons to accept international currencies. Chargebacks created by disputes over the rate of exchange are an annoyance and a time waster. By billing the guests in their home currency at the time the charge is processed, you eliminate this problem entirely. You will also receive your funds from the credit card companies faster, as there is no wait for the conversion calculation. This has a considerable positive impact on your establishment's cash flow.
5 - Secure payment processing
---
While there are many processors who can help you accept international currencies at the point of sale, not all are equal. There are a few things your business should take into account when evaluating payment processors. Some of these points are important for researching any credit card processor, not just one that will accept multiple currencies.
It is important to be certain the processor's system will integrate well with your point of sale system. Ask for details. Ask to read testimonials from other users of your existing point of sale software.
What sources does the processor use to convert international currencies to Canadian currency? How often does it update? Believe it or not, some sources update infrequently. You want to be sure you have the most recent possible rate of exchange available for each transaction. This will assure you are getting your best return and your guest is getting the best conversion rate available.
Accepting international currencies at the point of sale and payment has many advantages, and your hotel should be prepared to take advantage of them.