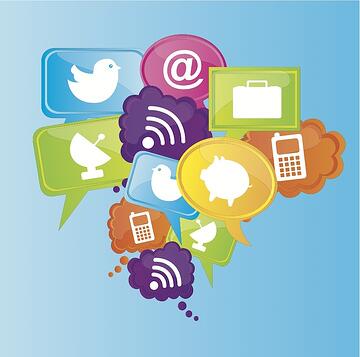 One of the toughest parts of having an online store is trying to drive consistent traffic to your website each month. Your websites traffic is one of the most important factors in driving sales and revenue to your business. Without traffic, your website, brand and even product basically are not existent. The way that social media has exploded into the business market over the last decade has proved that being social online is a massively integral piece of having a successful online store.
One of the benefits of social media is being able to understand the needs of your target market. You need to understand your buyer persona in order to market accordingly and engage the consumer to buy your product versus your competitors. With the increase in social media usage and online shopping the two are unequivocally tied together. You cannot have a successful online store or online business without using social media to reach out to your current customer base, and your prospective customers.
Engaging Your Customer
---
Social media is the perfect tool to reach out to hundreds, thousands and even millions, on occasion, instantly. Sending out information about your product, imagery, even links to videos that are relevant to what you are selling and what your website is all about will drive traffic to your website. Being able to engage your customer base and prospective clients is the whole reason why social media is greatly important to the success of your online store.
Social media is not only for sending out messages to people, it is also being able to respond to questions, deal with any problems that your customers have and may have tweeted your business, and monitoring trends. Being conscious of what the market is looking for, what kind of other promotional material your competitors are doing, and being constantly relevant with information and social trending content will set your online store up for success.
Build Your Brand
---
Social media allows your business to build a strong brand through transparency, interaction with customers and sharing content. Most websites that are not participating in social media, or are not relevant with the content that they are sharing on their website are more or less static, and will reach a plateau of traffic and sales, more likely than not, they will being to fall in both categories.
Social media gives your online store the edge of being active on the website where your customers are encouraged to interact with your brand. You want your brand to become relevant and engaging to the point where your customers are checking into your Facebook page, Twitter page and YouTube channel to find out industry news, updates about your product or even just to see what other people are saying about your brand. Customers want to interact with a business that provides value, not just a product. Building your brand will drive traffic and sales to your online store through social media interaction.
Customer Support
---
I touched on this briefly in the first part of this post, but providing customer support through social media is a fantastic way to not only satisfy the needs of your current customer base, but to engage other customers. Being able to follow threads of troubleshooting, or seeing your business handle a problem instantly and with ease builds credibility to your brand.
Credibility and value are what people want to engage with, and will effectively drive more traffic to your online store. Once prospective customers get to your website and online store, it is the content that you have posted, the information that is relevant to them, and the design of your online store that will turn those unique visitors into sales. Social media provides all the tools needed to engage your customers, provide support and build your brand.
With the rapid growth of technology, the need to evolve is dire. Your business and your customers will greatly benefit from the use of social media; all those that fail to embrace these changes have a flawed business model, and will quickly be left in the dust. Don't waste time getting involved in what your potential customers are talking about, and drive sales to your online store. Oh, and by the way, it's free!