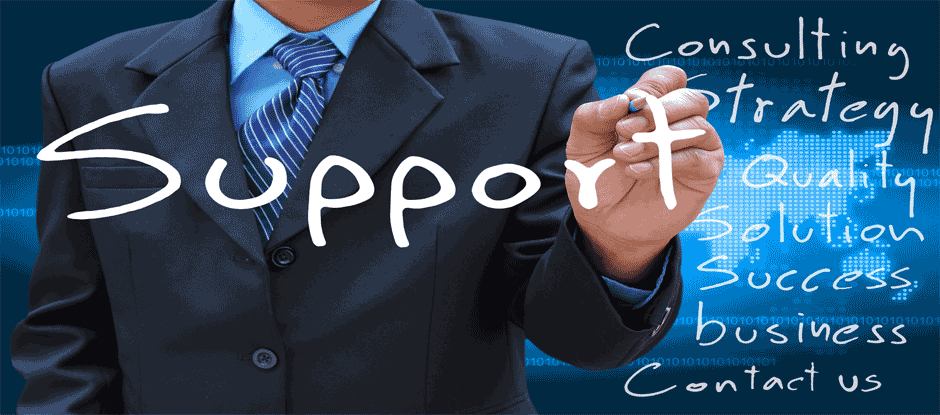 Every merchant wants to believe that they are receiving the best customer support. However, in actuality, regardless of what the payment processing company advertises on their website, or in their marketing material, you will only truly know until you have a problem that needs immediate assistance. The bottom line is, payment processing firms can all market that they have the 'best service and support' or 'unmatched customer support', but you will never know until you actually need them to step up to the plate. The good thing about contracting with a trusted, respected payment processor is that you hope any of the potential issues that may arise, will be few and far between if ever, and they are simple enough that your business is not affected for an extended period of time.
We have talked about how important it is to choose the right payment processor, and what types of questions to ask when you are looking. We have even talked about what types of questions you should be asking when you are already in a contract in order to know if you are receiving what your business needs require in terms of solutions and pricing. Although those tips are important, knowing the level of customer support that you should be receiving is equally, if not more important.
The following 3 key points are to help you identify the type of service and support that you are currently receiving, and how to determine if it is time to take a walk, and contract with a different payment processor.
Knowledge
---
Knowledge is king. When you call the helpdesk, or your rep that signed you up with your payment processing package, ask yourself if your questions are being answered, and if not, is the answer being tracked down and relayed back to you quickly? How quick is quick enough? Your payment processing partner is supposed to be the expert in this industry. If you have a question, the helpdesk that you are calling, should first of all, answer the phone in a timely fashion. Being stuck in a queue is not going to answer your questions in a timely fashion. And second, the helpdesk rep that answers, should have the knowledge required to answer or troubleshoot any and all questions that you may have, rather than read off of a script or consistently have to transfer you.
Desire
---
This may sound like a cliché, or too good to be true, but it is not. Your payment processing partner needs to have the desire to help you, and better your business through customer support. That extra effort that we all want out of a service provider exists, you just need to have the respect for your business and make a change if you are not getting what you deserve. Apologizing for waiting in a queue, or saying "please hold we value your business", is not what customer support is all about.
Clarity
---
This is the most important key to outstanding customer support. Clarity. Clarity with the information that you provide. Clarity with the steps that you may have to take in order to remedy the situation on your end. And, clarity when it comes to the process in which you are being taken care of. Clear problems require clear solutions. Customer support should not be a complicated process in which you must call this number, speak to this person, call a separate number, and be transferred to a person that finally is able to provide some help but requires two days to get back to you. Clarity is dealing with the issue at hand in a timely, responsible way, letting you know when you can expect to have the issue fixed, and following up with that merchant.
You deserve the best customer support, and if you are not receiving it, it's time to move on to a payment processing partner that provides it. Do your research, make the calls, and understand that your business needs are the first priority...but not for every payment processor.