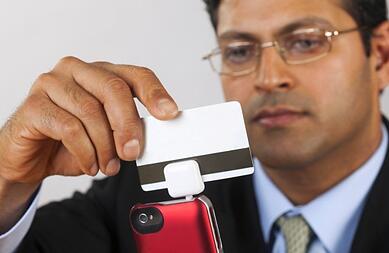 Businesses from all different industries are looking to accommodate online users and online customers through innovative platforms that make the process accepting credit card payments much easier, simplistic and efficient. Having an online solution for your business is a fantastic way to increase your revenue, and drive traffic to your website. It is also a great way to connect with your customer base regarding new solutions and promotions.
As more and more customers are looking to the world wide web to get information on products and services, connect with businesses through social media, and get what they need faster, businesses are required to adapt to the changes in order to satisfy the growing online customer base that may be looking elsewhere if your business cannot provide them with the mobile and online payment solutions.
One of the best ways to provide an innovative payment option for your customers and clientele is through a mobile payment solution, which uses any smart phone, or tablet to make credit card payments on the go. Businesses are able to move with the times, have an online solution, but also look after payment priorities without having to request their customers phone in, send a cheque, or make payment online.
1. On The Go
---
A Mobile payment solution provides your business the ability to cater to the needs of your customer base. Specifically service industry businesses that typically require invoices, or payment by cheque. Having a mobile payment solution to present to your customers in order to collect payment on the spot is a great way to cut down your bookkeeping.
Also, with the card swipe that attaches to any mobile device, or tablet, you reduce the amount of equipment that you require to transport with you to each job or meeting.
2. Convenience
---
Giving your customer base the ability to pay for your product or services using the mobile payment solution, allows them an additional option of how they wish to pay. Providing more than one option for your customers will give them the comfort of being able to choose which form of payment they wish to use.
Also, paying with a credit card, they will be able to collect their valued points and miles, securely, rather than having to give their credit card information over the phone.
3. Customer Loyalty
---
To build on the last point, the convenience factor, providing convenience in not only making a payment with a credit card through the mobile payment solution, but also giving your customers the option of how they want to pay, will show that your business is working to satisfy the customer. Satisfied customers will be loyal customers, and as you build loyalty throughout your customer base, you will retain more customers, and those happy loyal customers will recommend your business to others.
Also, through social media, customers will connect with your business, showing more people the value of your business, and building your brand organically.
Looking into new payment solutions such as the mobile payment solution will benefit not only your customers, but also your revenue stream and your business overall. Making the right decisions now, will set your business up for the future, and your customers will be able to see that.