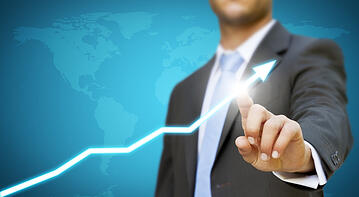 In today's market, businesses are always looking for new ways to grow and drive revenue. It is not always easy to figure out what the best solution is, but with a merchant services provider that knows your industry, and understands your business needs, you don't have to do it alone. Merchant services can provide your business with the tools to grow and build your customer base with cost effective programs that enable you to accept credit card payments safely and easily.
In the constant decline of using cash to make purchases for goods and services, accepting credit cards at your place of business is a necessary step that will promote new business and retention of your current customer base. Merchant services will provide you and your business new technology that will thrust you into the next generation and provide new opportunities to sell your goods and services.
Contracting with the right merchant services provider will set your business up for success, but finding that perfect merchant services provider requires a little bit of time and effort on your behalf. With the growing amount of independent sales organizations, and larger merchant services providers, there is no shortage of options for your business, but not all will be able to provide the level of service and knowledge that you are looking for. When it comes to choosing a merchant services provider ask the right questions, make sure that you knowing the pricing you are receiving, and that there are no hidden fees.
Providing alternative ways for your customers to pay for your goods and services increases the opportunity for your business to reach out to a much larger market. It is not just about accepting credit cards that will drive revenue; it's how you accept them.
eCommerce Solution
---
Having an eCommerce solution on your website is one of the best ways to drive revenue for your business. Whether you are a new business or a well established business, having an online presence in today's technologically advancing economy is how you will increase your brand awareness and drive traffic to your store both physically and online. Work with your merchant services provider to find out what the best eCommerce solution is for your type of business, and start using social media to promote your products and services. When customers are able to pay online versus having to physically go to your location, they will choose online more often than not.
Mobile solution
---
Whether you are on the road, or you have sales reps, in-field technicians or a delivery service, having a mobile terminal or a mobile card swipe for your smart phone is a great way to streamline your daily operations. Get rid of the invoices, and start accepting payments on the go. A great benefit to mobile payments is that you can monitor and track your transaction history online at any time of the day. You will also be able to export that data into any accounting software, which will free up your time to focus on unique ways to drive new business and support and service your customer base ensuring their return.
Virtual terminal
---
Having a virtual terminal will allow you to quickly and easily accept credit card transactions through a smart phone, computer or tablet wherever you are. It is a great solution for any business that accepts a number of transactions over the phone, or has an on-the-go business model. It is simple, straight forward, and will allow your business to have multiple users with one merchant account.
All these solutions provide new ways to accept credit card payments, and contracting with the right merchant services provider will be able to help you pick which one is the best fit for you and your business.