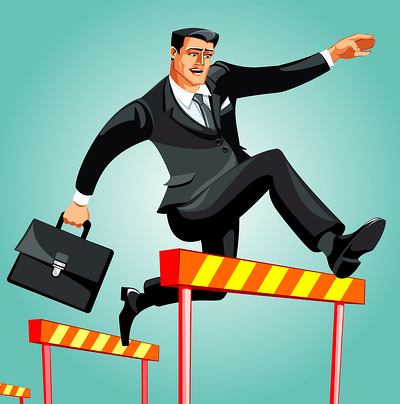 Merchant services provides your business with the ability to accept credit cards and debit cards for purchases and payments in a secure and efficient way. But not all merchant services providers are able to offer the same programs and solutions that fit your business model, especially if you are in a specific industry, or require a tailored solution for your customers.
With owning, or running a business, challenges are part of the gig. Whether it is trying to streamline your daily operations, staffing for seasonal business, providing top quality customer service and support or simply trying to generate new and innovative ideas to market your business, services or products.
When it comes to merchant services, there are a number of challenges that businesses and merchant face in today's economic climate. It is not simply about trying to get the cheapest rates for credit and debit card anymore. There is more to merchant services than a cheap program, because at the end of the day, you get what you pay for. Take a look at the top 3 merchant services challenges businesses are facing, and see if it might be time to look for a new merchant services provider.
Flexible Programs
---
For many businesses, merchant services is a black and white solution that simply allows you to accept credit and debit cards for purchase or payment by their customers, but it does not have to be. Finding a merchant services provider that has flexible programs that are built for your business needs will remove that feeling of being stuck in a box. Box in one solution, typically from the larger processors, will only restrict your payment solutions that you can provide to your customers. A flexible program, from a merchant services provider that will get to know your business needs, and build a program according to how your customer base is currently paying for your products or services will generate more revenue for your business, and ensure that accepting credit and debit solutions will be cost effective.
Service and Support
---
Another challenge that many businesses face on a day-to-day basis is the type of customer service and support that they are receiving from their merchant services provider. A lot of times when looking for a merchant services provider, customer service and support are not top of mind. This can be for a number of reasons, but mostly it is because that merchant is hoping no issues will arise. And, although for the most part, a great merchant services provider will have few issues, when there is an issue, you want to make sure that you are taken care of, and that the issue will be resolved quickly and effectively. The last thing you want to have happen is to be unable to accept credit or debit cards, and are unable to get in touch with your provider. Keep service and support in mind, and looking into the merchant services process of your provider, or future provider.
Payment Options
---
This challenge could, on a surface level, fall into the flexibility challenge, but on a deeper level, it is its very own challenge. Having a flexible program is not the same as being able to provide your customers with payment options that are conducive to fast, secure and efficient payment with your business. Having an online solution, integrated into your website, having wireless terminals for your brick and mortar location, or having virtual terminals for your service reps, are all part of providing a customer experience for your customer base. Giving multiple options to your client and customer base will show that you are taking their time into consideration, and leaving the choice of how they want to pay, ultimately up to them. There is nothing more frustrating that having to jump through hoops to make a payment or make a purchase. Changes are, if that happens, next time around, that customer is going somewhere else.
All three of these merchant services challenges can be remedied, and when looking for a merchant services provider, take these into consideration. It will drive revenue, and create efficiencies within your business.