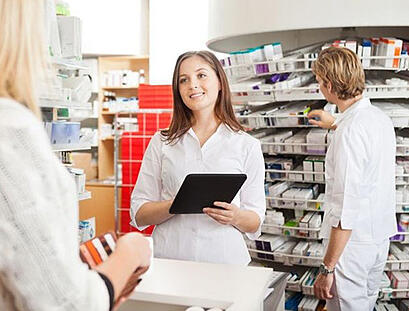 Businesses that continue to delay their investment into merchant services solutions are continuing to see a drop in their sales, and their customer base. Consumers want to be provided with payment options, whether it is just a payment terminal, or an online solution, providing merchant services solutions to you customers increases the likelihood that they would make a purchase.
Not buying into merchant services as an important part of customer service will result in lost customer loyalty, and decreased revenues. Business today is conducted in an efficient, instant gratification type way, especially with the increase in online shopping, and mobile applications that allow the user to browse products and services, and make purchases right through their mobile device or tablet.
With the amount of social media platforms, instant uploads of pictures, videos, comments and information; consumers are looking to conduct their purchases in a similar fashion. Understanding the importance of accepting merchant services as being a vital to customer service and customer loyalty will allow you to make the right choice for your business.
Impulse Purchase
---
Consumers are much more likely to make an impulse purchase when they know they are able to pay with a debit or credit card rather than cash. Not only is it a faster, more convenient way to pay, the customer feels like they are not spending their money as quickly.
For example., if you have $100.00 in your pocket, and you choose to pay for a $90.00 dollar item, as a consumer, you feel like that purchase was an expensive purchase. For the most part, when a consumer pays with a credit card or debit card, they do not take into full consideration the price of that item or service. Also, when paying with a credit card, you receive valued points and miles, whereas with cash, there are very little incentives.
Speed of transaction
---
The speed of a credit card or debit card transaction, especially a credit card transaction, increases the customer loyalty your business will receive. When a customer is stepping into a store, most of the time they have already predetermined how they are going to pay for the item.
That customer will walk in, choose the item, walk up to the check out area, and insert their card to complete the purchase. If that same merchant, walks into a store, and chooses the same item, and walks up to the check out area, only to see that this particular business only accepts cash, they have lost the business of that customer. And in the future, that customer will go elsewhere, because cash is an inconvenience when so many other businesses have multiple merchant services solutions for their customers.
Lose the mindset
---
Retailers should lose the mindset that cash is king and realize that merchant services will increase overall sales, and maintain customer loyalty. Allowing customers the ability to use their preferred payment method is more than just another way to drive sales, but is also a form of strong customer service. Credit card and debit cards are much more convenient for customers than cash is, and allows the purchase of goods immediately.
Without the investing into merchant services solutions, and providing multiple payment options for customers, customer loyalty, and a decline in sales will be in the future for businesses refusing to change with the times. Customers seek out businesses that utilize multiple options, and will continue to use quick, convenient, beneficial solutions such as merchant services when making purchases. Provide great customer service to your customers, and maintain your customer base.