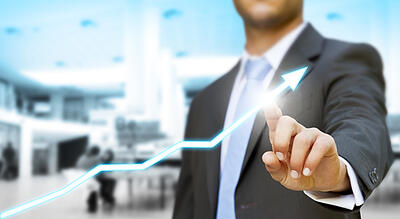 Whether you have an online business or a brick and mortar location, payment processing can provide your business with the tools to drive revenue and increase sales simply by providing your customers with efficient and simple ways to pay. When it comes to satisfying your customer base, there is nothing more important than providing proper processes for payment. When customers feel that they are being taken care of, whether it is through an easy to navigate website and shopping cart, or a checkout line in your store where customers are able to use any method of payment they choose, they will more than likely come back to do business again.
The following are three quick ways to drive revenue and sales through payment processing that are cost effective and easy to implement. Knowing your customer base is always of the upmost importance. Being able to provide your customers with the proper payment processing solutions to suit their needs, will increase your sales and increase your customers loyalty.
eCommerce Solution
Every business in today's global economy should have an eCommerce payment processing solution. This means that in order to engage your customers, and provide them with the ability to not only find your business online, but to make purchases from your business you need to have an ecommerce solution.
This type of payment processing will give your customers the freedom to make purchases from you in the comfort of their own home, on the road, or when they simply do not have enough time to head down to the mall or to visit your store. Also, having online payment processing will provide your business the ability to market specifically to your customer base. Through different social media platforms, you can drive sales to your online payment processing solution and gain the interest of your customers quicker and retain their business more efficiently.
Security in payment processing
Again, whether you have an online business or a brick and mortar location, security is drastically overlooked when it comes to driving sales. When customers feel comfortable they are much more likely to both: make purchases and return again at a later date. This means that having the right payment processing solutions in place that are secure and protect your customer's card information as well as your business speaks highly to your ability to service your customers.
Protecting card holder data and information through secure and technologically advanced payment processing will show your customers that you value their business, and they will return the favor by coming back to you before looking elsewhere. This is especially true when it comes to online. Secure online solutions and check out processes will help close the sale, converting more traffic into sales.
Customer Support
The biggest flaw when it comes to businesses and payment processing is that they only value price and rates. But what happens when your payment processor goes down, and you can't service the customers that are either on your website or in your store? They will become alienated, and more than likely leave both your store and website, or if they do wait until the problem is fixed, will most likely not return as the process was troublesome, and time consuming. Proper customer support and customer service through payment processing will keep your business and your ability to accept credit and debit cards up, and allowing your customers to make their purchases seamlessly and easily. Happy customers mean more revenue for your business.
Follow these three steps for driving revenue with payment processing, and you will not only see your business grow, but also your sales.