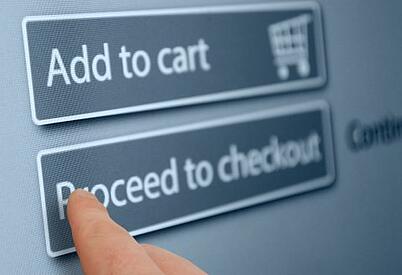 Online payment processing solutions are becoming more and more important as cash use continues to decrease over the last 5 years. Online shoppers are becoming more and more prevalant, and businesses from all verticles are taking to the web to devise online strategies to engage with their customers and create marketing programs that are promoting online shopping over the typical brick and mortar stores.
One of the great benefits of having an online presence is that customers are able to find out a great deal of information regarding the product without having to head to a store location and speak to sales reps, or tech reps, unless obviously they desire to do so. The amount of information that is presented online creates a comfortable and informative position that customers and shoppers enjoy when making purchases for their products and services.
In addition to the amount of information that is presented, enabling online shoppers to do their due diligence and research in order to consistently make an informed decision, online payment processing solutions are much simpler and easier than using cash at a location. When an online shopper chooses to make a purchase, or even begins to inquire about something they wish to purchase, they have a number of ways to make that purchase, and the online payment processing solution provides those options.
Interac payment
---
Although it may seem uncommon, more and more businesses are requesting an online payment processing solution that accepts interac payments. The way an Interac payment works online, is very similar to an email money transfer, or an online transfer.
The integration with your online payment processing solution is very simple, and requires very little development, if any. The Interac api integrates into the online payment processing solution and allows your online customers the option of either paying with a credit card of their choosing or with Interac.
There are a number of great advantages to having that option for your online store, the most important being that not all online shoppers want to use their credit cards. With today's population growing in debt, a lot of consumers are opting to use their debit cards rather than their credit cards in order to better manage their finances, and stop spending money that they might not necessarily have.
Look into this solution for your online payment processing, and see the results.
Multi-currency pricing
---
Multi-currency pricing is another great benefit to having an online payment processing solution. If your business is thinking about breaking into over seas markets, or currently has a following in over seas markets, but may not have an online presence, an online payment processing solution with multi-currency pricing is a great way to increase your revenue, and expand your customer base.
By providing multi-currency pricing with your online payment processing solution, you are giving your over seas customers the ability to purchase your products in their home currency, giving them to peace of mind that what they pay for online, and see on their receipt, is exactly what will show up on their credit card statement. This solution reduces confusion, increases customer loyalty, and greatly reduces costly chargebacks.
When your online customers know exactly what they are paying, and there are no surprises, there should be no rebuttle when it comes to their statement. Meaning your business does not have to worry about purchases being charged back and come directly out of your bottom line.
Online Marketing
---
With an online payment processing solution, you have the ability to get to know your customer base a little bit more. Use social media to attract and keep valued customers by connecting with them through promotions, marketing campaigns, and perhaps a 24/7 live chat. When customers, not just online customers, feel comfortable with the company and product, they will return again, keeping your customer retention high, and sales even higher.