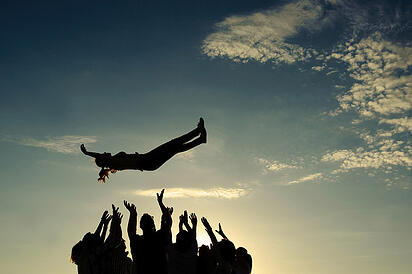 Consumers today aren't doing all of their shopping in crowded malls and retail stores. Instead, they are actively avoiding them. Waiting in line, and bumping into fellow shoppers in crowded malls is in the past. The modern consumers today are looking to the online shopping experience as a means to move away from the shopping centers, and busy hallways of the mall. Although time constraints do play a role in the ever-growing Ecommerce market, it is simply the easier way to get what you need, and to get it fast. As a result, in recent years, the digital marketplace has exploded and, according to some estimates, global eCommerce will generate a staggering sales volume of $1.4 trillion by 2015.
Businesses that want to take advantage of this increasing trend in order to attract new, young and ready to buy customers, will need to install efficient, effective and reliable Ecommerce solutions that make online payments fast, easy and secure for their visitors. Although developing an Ecommerce solution might have been a luxury for growing businesses in the past, it is a necessity today in order to develop an online presence and drive revenue.
Virtual Terminal and Ecommerce
---
In any retail or brick and mortar location, customers are face to face with the staff and are physically entering in their credit and debit card pin into the terminal or wireless payment machine. This is known as card present, and with EMV and PCI compliant payment machines, transactions are very straightforward.
For online purchases, which can be far more complex, more nuanced solutions are required. Essentially, credit card virtual terminals or integrated Ecommerce solutions work by accepting data from either online, or an over the phone transaction. With a virtual terminal, the credit card number and information is manually inputted into the online portal, and with an Ecommerce solution, the customer will be entering their credit card information into your online store.
Ease of use
---
That makes virtual terminals a valuable online option because they can handle a high volume of transactions and ease the burden on businesses who have limited time and resources available. On top of handling the initial payment processes, credit card virtual terminals can also assist with settlements and refunds through efficient and clear online reporting tools.
Online Reporting
---
With any Ecommerce solution or virtual terminal, online reporting is a great asset to have with regards to managing your daily transactions, and will provide clear and precise settlements reports for daily and monthly reconciliation.
Online reporting is also a fantastic tool to manage fraud or provide refunds or credits to a customer during a mistake or accidental double purchase. With every virtual terminal or ecommerce solution, the ability to access the online portal will provide your business the ability to set automatic batch times, set recurring billing, and many other custom features involved with taking online payments.
Refunds and Returns
---
Having clear and concise refund and return policies posted on your website is a great way to ensure that your customers are well aware of what they are paying for and the risks or rules associated with making an online purchase. This will also protect your business against cost chargebacks.
For instance, when a consumer double-clicks on the payment button, their card could get charged twice and that customer could potentially refute the charge. If you ship out two products to that merchant, and they were unaware that they made a second purchase, rather than calling their credit card provider, they can review the return and refund policy on your website, and return the product receiving a full refund.
More and more consumers are moving away from their PCs and laptops and using smartphones and tablets to shop while on the go. Smart businesses will invest in responsive credit card ecommerce solution and websites that cater to mobile consumers. For success both now and in the future, mobile payment processing is a crucial task. Adaptability and evolution are key for successful businesses, and, in today's marketplaces, businesses need to attract online shoppers if they want to grow. Without investing in reliable credit card systems, they will not be able to do so.