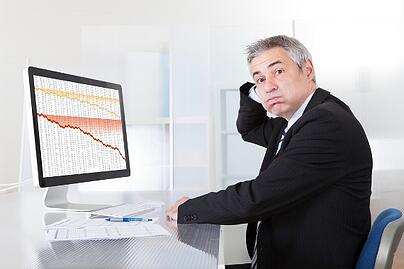 Payment processing, whether in a physical store or through ecommerce, is vital for any business. However, as online sales continue to drastically increase, it is doubly important that businesses have the best in terms of an ecommerce solution. You need to be ready to do any sort of payment processing for your customers, so is your business ready with the right kind of online payment and billing solution?
While there are certainly all sorts of different credit card processors out there that can handle ecommerce, they aren't all built the same way. Some of them are going to have higher fees than others while certain processors might not fully support international customers or might have long processing times that could mean trouble for your business. Also, some of them might not allow for you grow your customer relationship or provide sales analytics. Rather than just picking the first processor on a list and putting together a rushed ecommerce solution, you need to know the mistakes that many businesses tend to make when first implementing a strategy for their ecommerce.
There are three major mistakes that your business can avoid right now in order to have the best ecommerce solution. Avoiding these mistakes will mean higher sales and double the ROI. Read on to learn more about these three major ecommerce solution mistakes.
1. Little or no support for multiple currencies
---
If you're going to ramp up your ecommerce, you're going to need to accept all sorts of different currencies from both local and international customers. An ecommerce solution needs to reflect that as well as your ecommerce software. You will need full support for multiple currencies or your solution isn't going to work.
2. Not enough high level security for you and your customers
---
There is a lot of talk lately about businesses being targeted by malicious users who hack into their internal systems and steal private information such as credit card numbers. Just recently the United States retailer Target experienced one of the biggest security breaches in history and suffered from lost sales and bad PR. For your ecommerce solution, security needs to be a priority for both the protection of your business and your customers.
3. No customization for ecommerce platform
---
If you're going to be working with the ecommerce software and platform everyday, you should at least have the ability to customize and tweak things to benefit your business. Rather than just having some out-of-the-box software, look for an ecommerce solution that works with you and ensures that it is a support system to your sales, not a headache of learning yet another new platform
You have worked hard to build a lasting relationship with your customers and that needs to be reflected into your own ecommerce solution. Thankfully there are ecommerce solution businesses out there that completely understand this and want to help you cultivate and grow those customer relationships. By avoiding these mistakes and going with the best in ecommerce, you won't have to worry about any troubles with online payment processing.