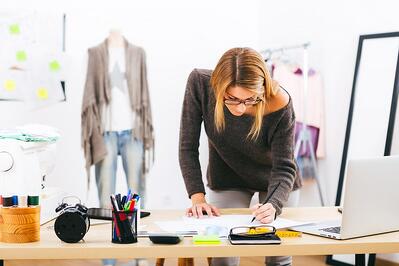 You're a small business owner. Any business for that matter. Either you have your business already running or you're thinking of starting it and you are in the information collection stage. One fundamental aspect of your business will be to accept payment from your customers for the products or services that you are selling. And what are the options that you have? Either accept cash or accept payment through debit or credit cards.

Payment processing through a machine:
---
Let's discuss the second option. When you walk into a store and you want to pay for your purchase through debit or credit card what do you do? The cashier hands you over a debit machine, you swipe, tap or insert your card, enter your PIN (personal identification number) and the transaction is authorized.
What option you had as a small business yesterday:
---
So, as a small business what option did you have yesterday if you didn't want to rent or purchase a debit machine and still wanted to take payments? You would be set up as a tele-deposit merchant whereby you will have a 1-800 number where you can call in with the customer's credit card number and get the authorization over phone for the amount. You also had the manual sliders to take an imprint of the card and mail the receipts. The process was time consuming and a greater hassle in case if you were to process a refund.
Options for you today:
---
Today as a small business owner, you have more choices and better choices. Choices that are not only cost effective but protect your interest too. You can use your computer and process transactions through BNA's Account Payment Manager. The authorization happens instantly, you are not storing the customers credit card numbers and you are able to process refunds. This is the first step. Additionally, you are able to automate the entire system.
For example – if you have customers whose credit card numbers are on file and you want to charge them on an ongoing basis, you can do that. If you want to modify payment amount or vary the timespan, that's possible. Your accounting is more streamlined, now that you can track the entire spend on a customer's payment activity, upcoming payments which are due, missed payments, itemized payments on accounts and so on.
It's like you having a debit machine that's virtual and you are accepting payments on debit and credit cards from your customers just like the store where you are paying for your own purchases.
What it means for you:
---
As a business, the more you empower your customers with options to pay – more sales you will see. Today it's all about convenience. Your customers want to get his air miles by purchasing through his credit card and you want that sale. At the same time, you as well as your customer don't want valuable credit card data to be compromised.
The Account Payment Manger option eliminates the risks as no credit card data is handled or stored at your level. The customer puts in the details for his credit card information using a secure link and the transaction happens at BNA's secure server. Thus taking care of any such concerns and resulting in a win-win situation for you as well as your customer.