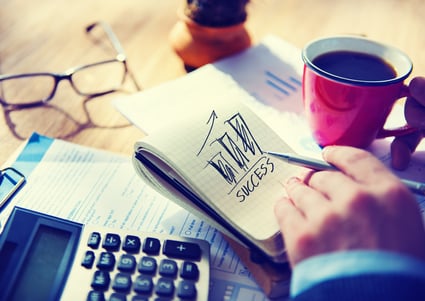 Whether you have a small business just starting out, and hoping to grow quickly, or you're an established business looking to continue to grow month over month.
Either way, one of the most important aspects of your business is accepting payments from your customers. This could mean through a virtual terminal, through your online store on your website, or via face to face transaction in your physical store. But how do you know which payment solution is best for your business? This post will break down the different ways your business can accept payments so you can focus on growing your business and not worrying about which solution fits your business the best.
In Store Payment processing:
---
This is pretty straightforward. If you have a store location where customers will be paying at a designated area, you need a device, or solution to accept these card present transactions.
This could be a wireless terminal that runs via Bluetooth or WIFI to your POS system, or alternatively a hard-wired terminal that runs via Ethernet port that remains attached to your POS system at all times. Either of these solutions will work, and will provide fast and secure transactions as long as the terminals are EMV and pin and chip ready.
There is also another solution that is made available, which is a virtual terminal that runs through a secure portal via any computer, laptop or POS, which has a pin pad attached for the customer to insert or tap their card to complete the purchase.
eCommerce processing:
---
With a new eCommerce store, there are tons of shopping cart solutions available that will integrate into your website platform depending on what you are using. Typically, almost every major shopping cart integrates into Wordpress platform – and if you haven't build your website yet, there are tons of options like Shopify and BigCommerce that have a shopping cart already built into the website platform.
Once your website is completed, and you either have an integrated shopping cart completed – now you are looking for a merchant account. Most API's for a payment gateway will be simple to integrate into your shopping cart, but take a look at it before you sign any merchant agreement.
Make sure the processor has worked with your shopping cart already, or has a plugin for the integration ready for you to use. Today as a small business owner, you have more choices and better choices. Choices that are not only cost effective but choices that will protect your business and your cardholders credit card data from fraudsters.
With new payment innovations today, your business can securely process through any laptop, desktop, or POS system rather than having a payment terminal.
What it means for your business:
---
As a business owner, the more you empower your customers with options to pay – the more avenues they will have to make purchases. Whether you choose an online solution with a virtual terminal and pin pad in your store location – or a mobile terminal for your employees to walk around your store with to manage line-ups.
Today it's all about convenience. Your customers want to get their valued points and miles by using their credit card and you want to ensure that every transaction is secure and efficient. Before committing to any payment processing solution, take a look at what you think your business requires. There is always a solution that will fit your business and allow you to grow the way you want to. Accepting credit cards should increase your revenue, if done the right way.