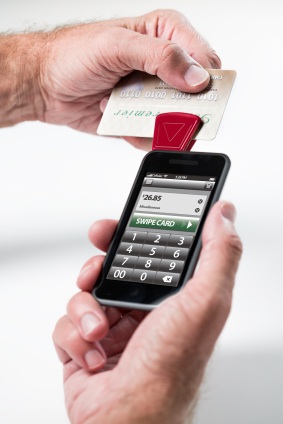 According to a study conducted by comScore Inc, there are roughly 12 million Canadians using smartphones today. Those 12 million users make up nearly 35% of Canada's entire population. Meanwhile, the number of active smartphone user growth shows no signs of slowing.
As a result, an increasing number of people are choosing to pay bills and purchase goods or services from their handheld devices. Mobile payment apps provide a way for you to increase sales by remaining in contact with your target audience. I have outlines 7 key benefits mobile payment apps can provide for your company.
1. Hands on Money Management
---
A mobile payment app can provide people with flexibility in managing their money. Most mobile payment apps make it possible to shift funds between your accounts or make secure purchases from your handheld device. Meanwhile, the app keeps up with your transaction history, so that you can know where your money is being spent each month. Mobile payment apps through a merchant services provider allows users with the ability to use similar features including online reporting to manage your business transactions and history.
2 . Privacy
---
A mobile payment app adds an element of security that is not available by any other wireless terminal provides at the moment. These applications use encrypted platforms that keep your information safe. Moreover, they eliminate the need for paper receipts. The reduction of paper bills increases your level of privacy when transactions take place. Rather your receipts are stored always securely for you to access them at your discretion.
3. Account Monitoring
---
The ability to monitor your mobile payment app account in a convenient fashion contributes to better record keeping. Better record keeping will undoubtedly reduce spending overages and increase the effective use of your personal resources. Customer support and monthly statements can be accessed easily. With the right merchant services provider, being able to gain the support you require is always important. A mobile payment app is provides you the same service and support as a desk top terminal however, in a much more convenient manner for your business needs.


4. Mobile Payment Gateway
---
Mobile payment apps allow you to accept payment for your products at any given time. Often consumers will purchase products on a whim. If you are ready with a mobile payment app, you are equipped to accept a credit card payment and have the funds transferred to your bank. Convenience plays a big role in using a mobile payment app.
5. Social Network Integration
---
Inviting the members to shop with you online certainly help to establish brand credibility over time. As e-commerce platforms increase in popularity, making purchases between members of your social network is becoming common place. Social networks are also very useful as promotional tools to reach your target audience. Allowing that audience the option of purchasing your products is likely to increase conversion.
6. Branding
---
Brand establishment is essential for success in business. Often times, a mobile payment app will provide you with branding options that are built into the payment portal. These integrated features add a professional feel. Consumers are more likely to give you repeat business once they have a had a pleasant experience checking out of your mobile payment app.
7. Forming Lasting Relationships
---
A Mobile payment app allow for a timeless relationship with your customer base. By using a mobile payment app, you can keep in constant interaction with customers. In this way, lasting bonds can be formed with your target audience. Often a mobile payment app can collect email lists of customers so that you can can keep them informed of the latest happenings.

Overall your mobile payment app increases your flexibility to interact with consumers, increase sales conversion rates, and provide tools to manage your money. It's not hard to understand why many entrepreneurs and small businesses are incorporating mobile payment app into their daily operating plans.