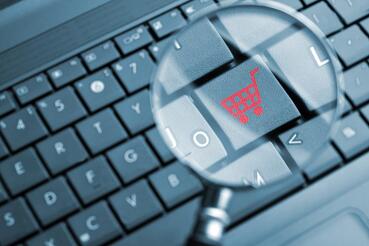 One major problem with business websites and their online stores is there are always times when visitor traffic and sales are low. Nothing has changed in terms of design. Nothing has changed in terms of promotions or quality of the product of service that is being sold online, but sales are down and you cannot explain it.
Not only is this a frustrating part of having an online business, but you may not know how to change it. The good news is, making these changes to your online store can be as simple as adjusting the checkout process, or a few simple visual design changes to your homepage. You will be amazed how simple changes will draw in new customers and increase your traffic like never before. It is important to make the right changes so you can improve online store metrics and your overall eCommerce solution without having to spend so much time and money on the strategy.
It might sound impossible, but there are five real solutions that can be implemented right now to help ramp up your online sales in a snap.
1. Easy Payment Processing
---
A huge deterrent for any business looking to improve online store sales is going to be a lengthy and difficult payment process. Customers don't want to have to jump through numerous hoops in order to get your service or product, they want to be able to simply pay you and get what they want.
So, having to process their payment through different tiers or levels is going to deter more customers than its worth. Instead, keep it as simple as possible with your payment technology.
2. Accept Multiple Currencies
---
When you're using the Internet to make online sales, you're able to play in a worldwide arena. You don't necessarily need to spend thousands of dollars on a campaign to push your product or service into new countries anymore, you can just simply add current technology to your payment processing that allows international customers to buy from you in their own currency.
Such a simple feature can mean a world of difference in your eCommerce solution.
3. Highly Secure Payment Processing
---
Never skimp out on security measures when it comes to your customers data. This is especially true for their payment history, credit card information, or their personal address that you might have on file.
Always create a very secure environment that the customer trusts right at the get-go, otherwise your sales might see a steady decline in your online store.
4. All Inclusive Shopping
---
While it might make sense to have different inventory in your online store than your brick and mortar store, the fact of the matter is that more and more people are shopping online. This is especially true because of the ease of use of mobile and tablet solutions, allowing for shopping anywhere people go. Always have all inclusive shopping with enough inventory in your online store to boost your eCommerce sales.
5. Simple Design
---
If you're already ready to accept multiple currencies and want to use incredibly easy but robust payment technology, then perhaps all you need is a quick make over to improve online store sales. Your eCommerce shouldn't suffer because of layout, and creating a new design for your online store doesn't have to be hugely expensive or time consuming.