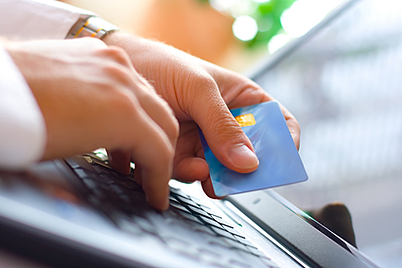 Retail stores that are not yet providing their customers with an online payment alternative to purchase their products are seeing the competition surpassing them in terms of sales and customer satisfaction.
The reason why online credit card processing is so important to the longevity of any retail store is because not only are you able to provide your customers the option of paying online, but you are also able to market accordingly to your customer base. Using the benefits of social media, Twitter, Facebook, YouTube, to name a few are the perfect tools to make a lasting connection with your current customers, and new customers.
Having an eCommerce solution, and online credit card processing is not just for small to mid sized merchants, but integral to the growth of all size merchants. Giving customers the convenience, and efficiency that they expect will increase your sales, brand awareness and how customers see your business. It is a fantastic way to stay relevant in such a highly competitive industry. Retail is definitely not an easy road to success, but utilizing tools such as social media, interactive website design, and a secure efficient online store will highly benefit your business.
No Delays
---
Online credit card processing and marketing your business online provides fast and easy ways to communicate with customers regarding promotions, and product information, as well as providing secure and fast payment solution to purchase your goods.
You will also be able to differentiate your offerings from your competitors, which is increasingly important in today's retail marketplace. With dependable payment processing, you can also provide assistance to customers whenever they need it. By accepting online payments, you can make it more convenient for patrons to buy items at anytime, without having to worry about operating hours.
Connect With Your Customers
---
Online credit card processing gives your business the ability to take a whole new look at how customers are finding products, what they enjoy about your products, and what they are saying about your products. This is a great way to understand what your customer base likes and dislikes about your brand.
With vital information from your customer base, you can actively target different markets that may not know about your business. Also, you will be able to expand into overseas markets as many online solutions provide multi-currency processing, making it easy for your customers to buy the products they like, in their home currency. This will not only make your overseas customers feel comfortable about buying online, but online credit card processing provides an additional revenue stream that you never had before.
Cost Effective
---
Online credit card processing is a cost effective solution for your business. Not only are you going to be able to reach much more customers, especially as online shopping continues to increase drastically, but you will be able to do so at a rate that is similar to typical payment processing options.
Also, with so many online payment processing solutions available that are integrated into numerous different shopping carts, integration is seamless and painless. Another great benefit to online credit card processing is that there is no hardware needed, removing monthly rental or lease payments that are associated with typical desktop or wireless payment solutions.
Start taking your retail business to the next level and plan for the future. Online credit card processing is exactly what your business needs to succeed, addressing customers needs, providing an efficient payment solution, and never limiting when or where you can buy your product.