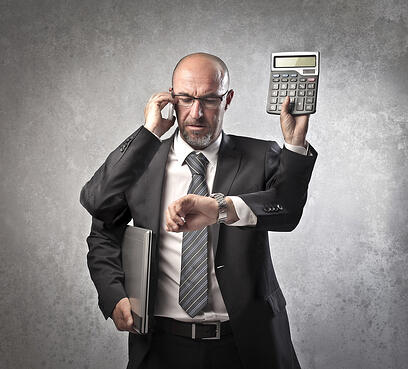 The fact of the matter is, payment processing is an absolute necessity when it comes to running a business that is B to C, and even for B-B businesses. The acceptance of credit and debit cards is drastically important, and providing payment solutions to your clients and customers is an integral part of customer service and customer care.
Efficiencies in any business can be gained in a variety of places given the complexities of running a business. It is always hard to know where the best place is to start in order to begin trying to streamline daily operations. Although online payment processing seems like it would only streamline the payment process, the affects an online payment processing solution will provide to your business is much more than that.
The following are five areas that online payment processing can streamline for your daily operations.
1. Reduce Paper
---
One of the quickest ways that online payment processing can streamline your business is by reducing paper flows. With the addition of an online payment processing solution, paper receipts, monthly reports and even monthly statements can be drastically reduce by creating a processing by which all transactions, daily reporting and monthly statements are done online. You will be able to provide emailed receipts, digital copies of monthly reports and monitor daily transactions through an online portal. You can also use a document management system in place of your bookkeeping to help mitigate paper invoices, receipts and documents. This will free up the office space and staff time spent on paper storage and paper documents.
2. Contact us
---
With an online payment processing solution through your website, you will be able to reduce inquiries made by telephone from customers and clients. You can implement a contact us page with drop downs that will be able to take questions that are sent through email and address them according to severity. With a contact us page, or submit an inquiry option, your staff can focus on dealing with questions and problems your customers and clients may have in a timely and efficient manner, rather than consistently having to answer the phone. Although, you still want to have person-to-person interaction through telephone for very urgent or clients that may not have access to a computer, the contact us option will definitely help add efficiencies to your business.
3. Hours of Operation
---
With an online payment processing solution, your business can generate revenue when your business locations are closed. The increasing amount of online shoppers will continue to grow, and as your business provides the ability for customers and clients to make purchases or payments from any tablet or mobile device, you will increase your customer base and provide convenient ways for them to do business with you. Your online payment processing solution is similar to a full time employee that never takes holidays or sick days. Having a 24-hour 7 day a week option for your customers and clients will provide you business with the ability to manage other facets that may need attention while still driving revenue.
4. Consolidate Software
---
Having an online payment processing solution will provide you with the ability to consolidate your software. Perhaps your business has software for order entry, or accounting, another one for inventory, and maybe for data entry. With an online payment processing solution, you can export transaction reports, transaction records and even streamline your order entry by consolidating all software into your online solution. Everything can run through your website, and be managed online without having four or five separate software's that run independently. Online payment processing solutions are typically integrated into a number of different software's already, and finding the right one for your business is easier than expected.
5. Online marketing
---
Now that you are getting more traffic to your website through your online store, it is a great idea to start doing some online marketing for your business. With an online payment processing solution, your customers and clients are now taking advantage of some of the additions that you made online to streamline your daily operations, you can start to market to your customer and client base based on the data that you collected through your online store. Whether it is putting some promotions onto your website, or using social media to drive more traffic to your online store, an online payment processing solution gives your business the ability to having customers and clients make their payments or purchases online, where you will be able to provide them information about your business or products, giving them options and creating customer loyalty.
Take these five steps into consideration when looking to streamline operations, and you will find that you business is running more efficiently and generating more revenue.