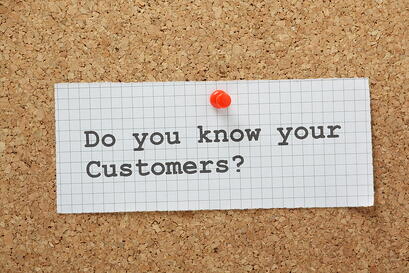 It has been said that today's consumers have little or no customer loyalty and things are looking to get worse as online shopping continues to increase in ease and accessibility, and decrease in price. Customer loyalty is one of the best gauges on whether or not your business is engaging your customer base, and if your customers are truly satisfied with your services and/or products. In tough economic times, customers are more willing to avoid their favorite company or products in search for a cheaper, for convenience, or smaller options that will be a bit easier on their pockets.
The same can be said with payment processing solutions. When your business can offer payment processing options to your customer base, it simply comes down to convenience and service that will drive your customers back to your location, or website rather than sending them somewhere else.
Providing payment processing options to your customers will provide them with the ability to make payments or purchases using a payment solution that suits their needs. This could mean providing them an online payment portal in order to accommodate busy schedules, and an inability to get to a brick and mortar store.
Getting to know your customer base is a great first step is creating customer loyalty, and providing payment processing options for your customers will be able to provide you with the data that you require to see how many customers are choosing to pay with credit, debit, or online. This information will benefit your business and allow you to create some promotional or marketing programs to engage your customers all the time.
ONLINE SOLUTION
---
By providing your customers with an online payment option, you are letting them know that you understand that timing is important, and busy schedules are not always convenient when it comes to shopping, or buying a service online. With an online payment solution, your customers will be able to purchase the products or services that they require from the comfort of their home, or office.
If you want to engage your customers, giving them the ability to buy from your business at their convenience, is a great way to start. Also, with an online solution, your website will be the information hub for your business, not only giving your customers the ability to make payments or purchases through your online solution, but letting them know about deals, or sales that are coming up, and learning more about your business, feeling comfortable buying from you in the future.
SERVICE CALLS
---
For any business that requires service calls, or delivery calls etc., providing a mobile payment solution is essential. No longer does the average person want to pay by check, or receive a paper invoice that they can either be lost, misplace, or forgotten about paying, which will incur penalties and late fees.
If your service technicians or service reps are going to see a client on a call, or meeting etc., providing the option to pay immediately with either credit card or debit card is a great way to leave your customer feeling comfortable about doing business with you. They know that they can pay right away, get their valued points or miles, and have piece of mind that the payment has been resolved, and that it was secure and hassle free.
When looking for the right payment processing solutions to provide to your customers must start first with the merchant services provider. Look into the different types of payment solutions that they provide, and how you can incorporate them into your business, and start to create some customer loyalty. Providing payment processing solutions to your customers will show your customers that you truly care.