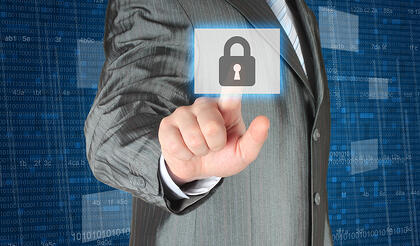 When running your business, it is pertinent for driving revenue to have a safe and secure online payment processing solution where your clients and customers can feel safe about purchasing your goods and services in a secure, forward facing online store environment. Having an online store for your business is the best way to generate additional revenue from a new and expanding customer base.
Providing online payment processing for you current and future customers will expand your business relevance, and providing simple and easy ways for your services and product to be purchases. However, it is not all about providing simple and easy online payment processing. Your online payment processing much be secure to retain current customers, and grow your customer base. I have outlined the 3 benefits of secure online payment processing to help guide your business into the eCommerce world, while remaining secure and protecting your customers personal and credit card information.
1. Reduce Payment Processing Chargebacks
---
A frustrating part of accepting credit cards at your business is the risk of credit card fraud, more specifically chargebacks. There is always a chance of receiving a chargebacks through online payment processing, but what is important to do is take the proper precautions to mitigate that risk. One of the best ways to actively reduce your online payment processing chargebacks is through a secure, clear and simple check out process. Other online payment processing solutions may be a number of pages long, or require mandatory inputting of personal information that is not relevant to the sale.
These type of online stores alienate the customer, and cause some confusion. This in turn leads to a frustrated customer, who may not fully pay attention to the total amount of the purchase which may cause them to chargeback the amount at a later date. This comes directly out of your bottom line, and can be avoided with clear and secure check out processes.
3. Forward Facing Payment Processing
---
Within the world of online payment processing, it is not always obvious which businesses and online stores are secure and which ones are not. One of the best ways to promote your online payment processing security is by including the entire amount upfront at the beginning of the check out process. This means that once the customer has chosen their products and services and decides they are ready to make the purchase, and click proceed, or check out – the first page should be the items listed with the full amount.
This provides the customer with the peace of mind that they know exactly how much they are being charged when they go to input their credit card information. Also, this is a great way to have additional products or services being purchased. If your business lists the full amount upfront, the customer can actively view the total, and know how much he wants to spend.
3. Customer Retention
---
It is far more expensive for any sort of business to go out and locate new customers than hold onto their current customer base. Maintaining the trust and loyalty of your current customer base is very difficult in today's consumer market. With the opportunity for consumers to get what they need as fast as possible, and have a number of different options of where to go, you must maintain secure online payment processing to keep them satisfied. The last thing that you want to do with your business is to push your customer into the arms of your competitors.
Trust your website marketing, social media and fast, secure and reliable online payment processing. It will make the difference between generating new revenue, and remaining stagnant.