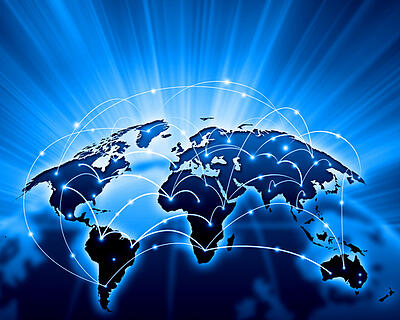 If you are looking at running your business in an international spectrum, accepting multi currency pricing is a very important payment processing option available to you.
Generally, the multi currency pricing solution for your online store, meaning that any customer from any country will be able to purchase a good or service from your website and pay in their home currency, creating a larger target market for your business, and increasing the comfort your international customer will have. This makes the multi currency pricing solution a valuable aspect and addition to your business, one that your competition just might not have.
Any way to separate and improve yourself from what the competition is able to do is a task worth taking. Of course, there are many reasons why multi currency pricing proves capable of driving revenue and increasing your business.
1. Localize Your Website and Services
---
One key aspect to multi currency pricing is your ability to essentially localize the website. When an International shopper visits your site they are generally going to see the material priced in a single currency.
This makes it difficult for them to convert the price over to their own currency and know for sure what the cost is going to be to them. Because of this, if you decide to implement the multi currency pricing solution, it effectively guarantees they know just what they are going to pay and it adds more of a locale feel to the site, simply because they can relate to the product.
When they can relate to your product and feel more at home with the website over what the competition offers, you're more likely to receive their business. Ease of use, knowing what you are going to pay for something and feeling at home are all very helpful attributes towards a website and something you can directly take advantage of.
2. Reduce Customer Service Questions
---
For a website that sells products and services to an international market but does not use multi currency pricing, they are going to receive a long list of customer service questions, many of which are simply based around pricing.
You don't want to spend all day replying to email messages regarding the price of a material in euros or British pounds. You have far more important tasks on hand, so by implementing the multi currency pricing solution into your website you are going to effectively cut out a good chunk of the customer service questions you receive on any given day.
The fewer questions you receive the more time you have not only to answer the other questions but to spend on other daily operational tasks that require your attention.
3. Sell Directly to an International Market
---
A third way multi currency pricing is able to drive revenue is you are able to cater directly towards an international market. No longer do you have to sell your product only domestically or locally, but to just about any region in the world. As long as you are able to list the products in the given monetary denominations and currency listing you'll have no problem attracting the sales of clients spanning the globe.
Today's economy is a global economy and in order to survive in a global economy you need to utilize multi currency pricing. Eventually your competition is most likely going to take on the multi currency pricing, and if you fall behind you'll miss out on a large chunk of new international clients.
Instead of falling behind the competition you need to become the business that rises above the rest and offers the service first, which helps you drive your global product.