Did you know that the US food delivery industry has grown by 300% in the last five years?
Restaurants are always looking for ways to make life easier for their customers. One way to do this is by setting up an online ordering system. But how to create online ordering for a restaurant?
This guide will show you how to create online ordering for restaurants so that your customers can easily order food from your website. We'll also look at some of the features an effective online ordering system should have. And lastly, we'll discuss online processing payments and what you need to consider before getting started.
What Is an Online Ordering System?
An online ordering system is an electronic store platform that allows customers to purchase items and services through a digital user interface. It streamlines the sales process by creating a convenient, direct connection between buyer and seller.
An online ordering system typically begins with a customer filling out an order form with their desired:
Merchandise

Quantities

Payment information

Other data
The order is then securely transmitted to the merchant's website, which can then process the order and provide customers with an invoice. Online ordering systems also allow businesses to customize their offerings according to customer preferences and are extremely helpful in analyzing customer habits and trends to improve sales and marketing efforts.
Ultimately, this type of technology can simplify day-to-day operations for both customers and business owners alike, resulting in big time savings down the line.
Online Restaurant Menu: How to Set Up Online Ordering for Restaurants
Setting up an online ordering system for restaurants can be surprisingly straightforward and cost-effective. Businesses have several options when considering which system to use, including do-it-yourself systems that don't require technical knowledge or coding abilities.
These internet-based solutions are typically user-friendly, so restaurants can quickly gain access to features such as:
Android and IOS apps

Gift card issuance and more
All without having to pay a hefty setup fee
Choosing the right online ordering platform for a restaurant is important for attracting customers and saving time in the long run. With some research into the various options out there, restaurant owners can find the best system that suits their individual needs and budget.
Let's take a look at your options:
Use Your Own Website with WordPress
One of the most popular ways to set up an online ordering system for restaurants is through WordPress. This content management system (CMS) is easy to use and allows businesses to create a fully functional website quickly and affordably.
The great thing about WordPress is that it is an open-sourced platform. An open-sourced platform allows other parties, such as developers, to modify and customize its features to fit their needs.
As a result, restaurant owners can design a website with all the bells and whistles they require for an online ordering system - such as payment gateways and plugins - without having to spend extra money on coding or programming.
Some of the most popular plugins for online ordering include:
Restolabs

Menudrive

GloriaFood
Each plugin has its own benefits and drawbacks, so review and research each one to ensure that it is the perfect fit for your restaurant.
Alternatively, you can choose website platforms such as Shopify and Squarespace, which are both excellent choices for online ordering systems.
Use a Third-Party Ordering App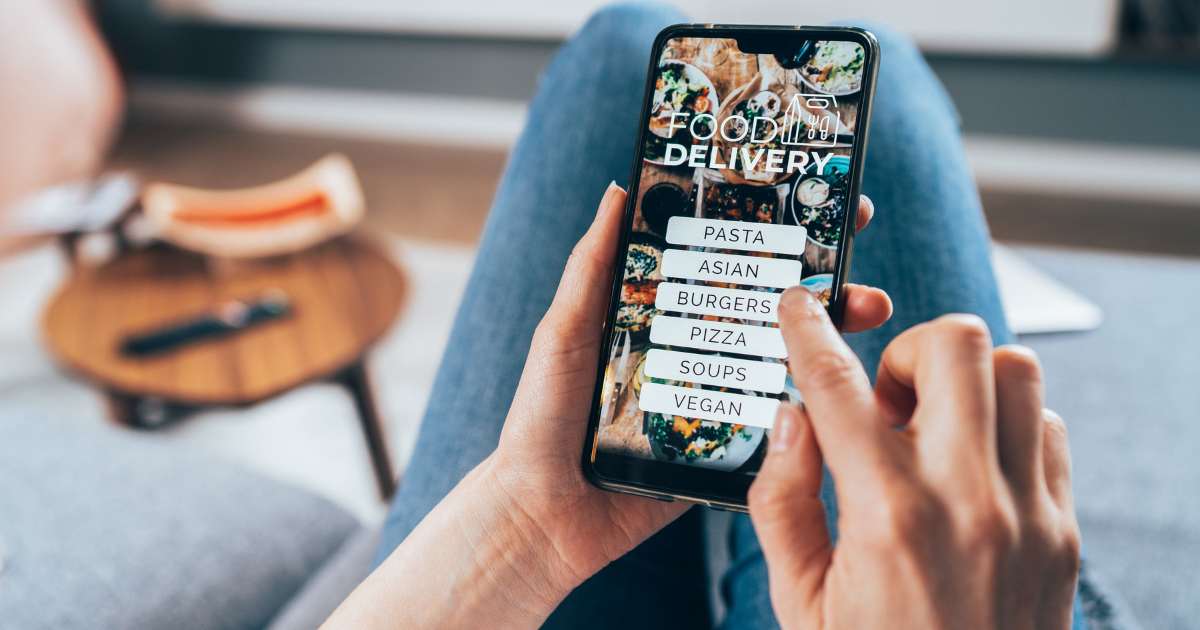 Setting up an online ordering app account for restaurants is a great way to open up the doors of their business to more customers. This platform allows restaurant owners to take advantage of the convenience that these services offer and reach potential customers who may not have been able to access their goods or services before.
In fact, 38% of consumers use a third-party app to order their delivery.
To get started, restaurant owners should look into popular apps, such as
Grubhub

DoorDash

Uber Eats

Postmates
These ordering platforms can help restaurants streamline their operations by allowing customers to place orders from wherever they are.
Plus, these third-party ordering apps can provide additional features, such as
Order tracking

Customer loyalty programs

Gift cards
Once a restaurant has decided on which app they want to use, they should create a profile and upload their:
Menu items

Pictures

Prices
It is important to update the profile regularly so customers can stay up-to-date with any changes or new offerings from the business.
Third-Party Online Ordering App Together With a POS System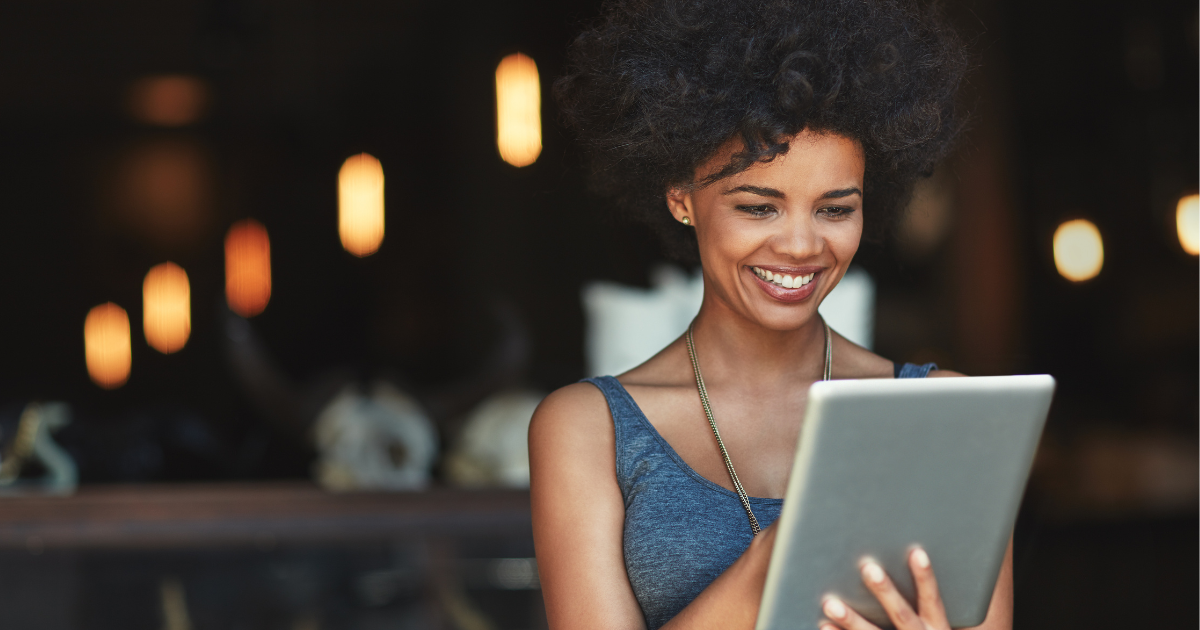 Alternatively, you can use an ordering app that integrates with your POS system. This way, you can keep track of all transactions in one place and have better control over your customer data.
At BNA Smart Payment, we offer "BNA Digital Dining," an all-in-one online ordering system that integrates with the most popular POS systems. One restaurant owner can receive 100 orders in 10 minutes without breaking a sweat because every order, whether a table order, pick-up or delivery, is received and managed in one tab and screen. It allows restaurants to optimize their services for staff efficiency and customer experience.
Some popular POS systems that we offer integration with include:
The POS system acts as a liaison between the online ordering app and the restaurant. It allows:
Customers to place orders

The app to track the transaction

The restaurant to keep track of all their data in one place
No matter what type of online ordering system your restaurant chooses, it is important to make sure that it is easy for your staff and customers to navigate and use.
Online Store Design: Where to Begin
Creating an online store is an exciting way to grow your business, and there are many options to consider when beginning the design process. Understanding your customers and having a good grasp of their journey from start to finish is essential.
Analyze what potential online ordering opportunities you might have, such as:
Offering convenient delivery or pickup options

Creating loyalty programs for frequent guests

Introducing special discounts and promotions that can drive sales
Once you have identified these opportunities, begin working on designing a stellar website that stands out from the rest with features suited to meet your customer's needs. With thoughtful planning and creative design work, your online ordering system can become your business's platform to succeed!
However, your online ordering system should include much more than just the website, as integrating all systems, including dine-in and take-out, is essential to the operations of your business.
Ordering System Features: Opportunities to Consider
Several features should be considered when designing an online ordering system to ensure success. Keep in mind the guest's experience. Your guests' experience can greatly impact your restaurant's success, so it is important to create a seamless online ordering experience that automates and speeds up critical points within your restaurant.
Additionally, consider streamlining the way your guests review your restaurant. Statistically, a large portion of reviews is negative, as most people are more vocal when they've had a bad experience. By adding a quick option to review during the payment process, you can maximize the reviews, both positive and negative.
Finally, as we've mentioned before, consider rewarding repeat customers. An online ordering system should include options for customers to earn or redeem loyalty points, which can boost customer retention and engagement.
Let's take a look at some practical ways to streamline your business.
Online Ordering While Seated Inside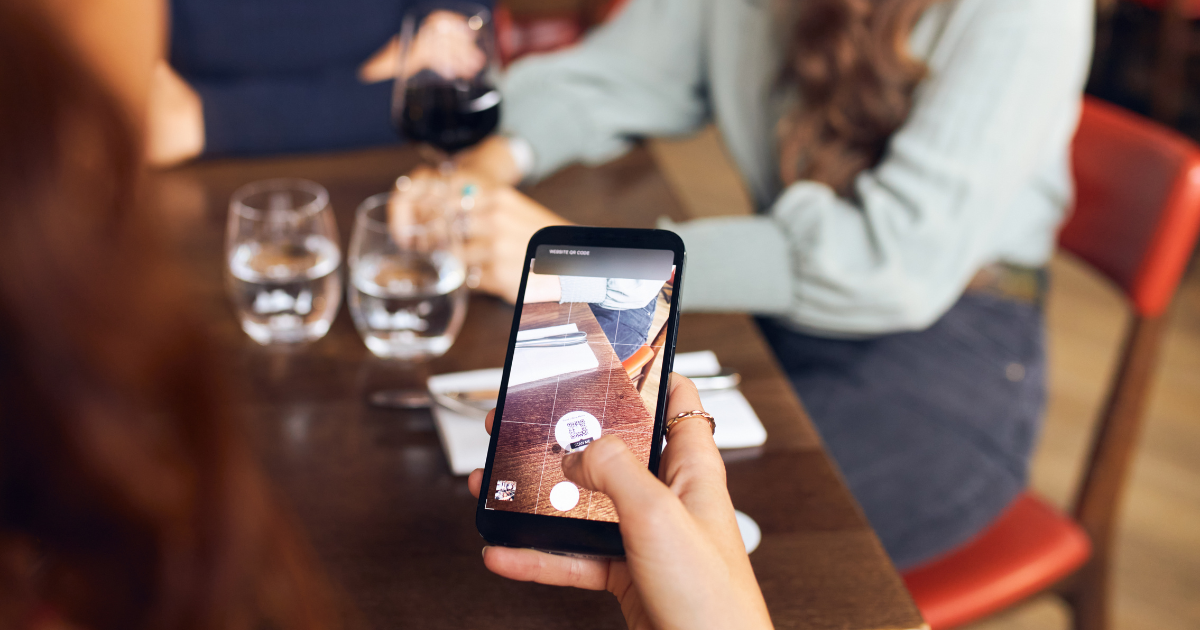 An online ordering system can give customers an even more convenient experience while seated inside a restaurant. Restaurant tablet ordering allows customers to place their orders directly from a tablet at their table, saving them time and the hassle of getting up and going to the counter or waiting for a server.
A tablet ordering system for restaurants also makes it simpler for restaurants to manage their dine-in orders, as the server is no longer responsible for remembering each order. Instead, it's all stored in one place and processed digitally. This reduces the risk of human error and gives customers a better experience overall.

Finally, a QR code is also an excellent option for online ordering. Many restaurants during the pandemic adopted this type of ordering system, eliminating the need for physical copies of the menu. Customers can simply scan the code with their phones to access the menu and place their orders.
Pick-Up
With the convenience of an online ordering system for pick-up, restaurant patrons can order their food from the comfort of their homes and businesses.
Restaurants also benefit, as it increases customers' convenience while allowing them to enjoy the same quality experience they would have had if they had dined in. Through innovative technologies such as QR codes and websites that streamline customer orders, restaurants can ensure zero stress for all parties.
Not only do clients get access to promotional discounts easily, but an automated system also allows the restaurant to manage its inventories better, reducing waste and cost. The advantages to both the customer and business make having an online ordering system for pick-up a must-have for any eatery that prioritizes convenience.
Delivery
Delivery orders can also be a great way to increase your customer base and revenue. By having an online ordering system for delivery, you can make sure your customers get their food quickly.
This is especially useful for restaurants that don't have a brick-and-mortar location but still want to serve their dishes to people nearby. Additionally, having a delivery system can increase customer engagement since they can have their food brought to them.
Does Online Ordering Work for Multi-Restaurant Business?
The multi-restaurant online ordering system is becoming increasingly popular in the restaurant industry, and businesses with multiple locations can benefit from adopting this service. By offering online ordering via:
Web panels

Mobile apps

Even their own websites
Restaurants can update customers on their orders' status and ensure prompt delivery upon pick-up.
Other features also offer added convenience to customers and businesses alike, such as:
Tracking orders throughout each stage of the process.

Customizing websites with a "white label" feature.

Managing internal operations with an operational dashboard.
There are many advantages that multi-restaurant businesses gain through online ordering, including:
The ease of ordering

Greater control over customer relationships

Overall business profitability.




Integrations
When choosing an online ordering system, it is crucial to consider what other systems you require for your business. For example, if you want to set up a loyalty program or integrate payment options such as Apple Pay and Google Pay, these are all features you'll need to incorporate into your ordering system.
Additionally, it is essential to consider how the various other systems you use will interact with each other, such as accounting software and inventory management.
By ensuring that your online ordering system integrates well with the other software used by your business, you can provide a smooth and seamless experience for both customers and employees.
BNA Digital Dining has revolutionized the dining and hospitality industries with its ease of use and broad range of capabilities. By integrating with more than 100 different systems, restaurant operators can customize their digital service in multiple ways, such as:
Modifying menus

Tracking point-of-sale (POS) transactions

Managing delivery orders

And much more
This platform removes the inconvenience and confusion associated with managing a successful establishment by streamlining data collection in one intuitive system. BNA Digital Dining proves that convenience can be achieved while offering exceptional customer service.
Digital Menus vs. Menu Ordering Systems: What's the Difference
While the two are often used interchangeably, there are important distinctions between digital menus and menu ordering systems. Digital menus, also known as e-menus, replace traditional paper menus with digitized versions for customers to access. This is often done via QR codes that customers can scan on their phones or tablets.
In contrast, menu ordering systems allow customers to order food from the restaurant online. These systems are usually integrated with a restaurant website or mobile app, and customers can place orders directly from the digital menu.
How to Create Online Ordering for a Restaurant: Get Started Today
Creating an online ordering system for your restaurant doesn't have to be a complicated process. With the right software and tools, you can get started today!
To get started, choose an online ordering platform that best meets the needs of your business. Make sure it is user-friendly, integrates well with existing systems, and has all the necessary features.
Once the platform is ready, you'll know how to create online ordering for a restaurant that is easy to use and understand. Finally, add an online payment gateway so customers can securely pay for their orders. This will help streamline the process and ensure customers have a pleasant and hassle-free ordering experience.
Are you looking for a payment system that integrates seamlessly with your restaurant? Get in touch with us today for more information.