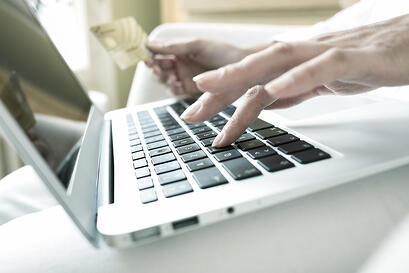 Every Ecommerce business wants to grow quickly, and are hoping to drive millions of users to their website, translating into increased revenue on a regular basis. The most important thing to realize with any Ecommerce business is that you need to know how to convert those visitors into customers, and one of the best ways to convert visitors into customers is to instill confidence in your business and in your Ecommerce online store.
Although in theory, it sounds like being able to convert visitors to your Ecommerce store into customers starts with design layouts, or SEO programs, or even sponsors ads in search engines, but most business do not have the capital lying around to upgrade their Ecommerce online store whenever there is a lull in sales. Do not worry, one of the best ways to start converting your visitors into customers is through managing the risk they feel when they get to your Ecommerce online store and start converting without spending a fortune. Here are five inexpensive ways to get you started.
1. Phone Number & Address
---
So your storefront may only exist in the online environment, but customer service needs to look like it exists as if it were in any shopping mall or any downtown street. That means including vital information such as your phone number on your Ecommerce website providing the confidence that someone from your business will be there to answer their call whether it is for an inquiry, sales issue, or otherwise. In addition to a phone number, you may want to include a physical address to build additional confidence.
One of the main risks associated with online store shopping is not knowing where the company resides, whether they are a legitimate company or how to get a hold of them if there is a problem. Show your visitors that you are there to help them if they need the, just like if they were shopping in a storefront location. Online shopping at your Ecommerce online store should feel like they have the support required once the sale has been made, especially if you are selling high-ticket items.
The little details that you can provide to your visitors will instill confidence in the buying process, and will help to convert visitors into customers. One of the consequences of low conversion rates is a lack of customer confidence.
2. Accept Credit Cards
---
Accepting credit cards on your Ecommerce website may seem like a no brainer, but in fact there are numerous Ecommerce websites that only take PayPal, or mail in certified cheque. Without being able to accept credit cards through your Ecommerce website, you are instantly decreasing your credibility as a reputable and safe online store. Most visitors will be turned off at the fact that they need to set up a PayPal account just to make a purchase from your Ecommerce website, and most will not go through the trouble.
Ensuring that you have an Ecommerce merchant account, and that you can accept all types of credit cards, and Visa debit is the only way to grow your Ecommerce online store. Of course, there is no negative to leaving PayPal as an option; the more payment options the better.
3. Promote Testimonials/Reviews
---
It goes without saying, external reviews help to build confidence. Place links to reviews on Yelp, Google, your Better Business Bureau page, Urbanspoon, and/or whatever applicable and relevant review sites you can find.
Visitors want to be reassured that they are dealing with the right business, and feel confident that if something were to go wrong, your customer service and support stands tall. Meanwhile, if you have a physical location, most of these review sites prove that you're on the map, and visitors will be able to see where you are located.
4. Make Your Social Media Presence Obvious
---
Using the typical social media platforms for any Ecommerce business; Facebook, Twitter, Instagram, Pinterest & LinkedIn prove that you are a legitimate business and are making an effort to engage with your client base. The more engaging your content, photos, shared content is, the better conversion rate you will see.
Visitors want to see what your business is all about, what current customers are saying about your, and essentially if buying from your Ecommerce website is the right decision. Do what you can to give feedback, and post positive sentiments about your brand on comments that visitors may leave.
5. Creative About Us Page
---
Whether you call the page, "Our History", "Our Story" or simply "About Us", having a page dedicated to your story shows that you've been around for a while and you know how to take care of your customers. It also builds your brand identity and differentiates you from the competition.
No visitor wants to read a boring story about stats and numbers, so make sure that you have a creative informative page that visitors and customers can relate to. Whether it is making a few jokes, or adding a couple images that speak to your history, all of these little additions will make for an encouraging read, and separate you from the rest of the Ecommerce websites.
And it's that easy. Five ways to start increasing your conversion rate on your Ecommerce website, and start engaging your visitors right off the bat.